Profiles
Darlene Zabowski
[EMAIL]

Professor,
Environmental & Forest Sciences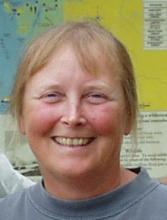 Office: 204 Bloedel Hall

Phone:
206-685-9550


Box Number:
352100


Astrobiology Areas of Interest: Life in Extreme Environments
Biography:
My research has focused on soil genesis and forest soils, particularly biogeochemical cycling in forest soils and forest ecosystems. In addition to working on forest soils, I have worked with soil development and extremely disturbed sites such as glacial deposits, tailings from mining and mine reclamation. I have also worked with alpine and subalpine systems. I teach courses in Introductory Soils, Introduction to Environmental Science, Soil Genesis and Classification, Biogeochemical Cycling in Soils and Forest Ecosystems, and Field Survey of Wildland Soils.