Profiles
Robert Edmonds
[EMAIL]

Professor Emeritus,
Environmental & Forest Sciences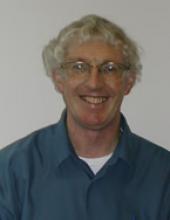 Office: BLD 264

Box Number:
352100


Astrobiology Areas of Interest: Life in Extreme Environments
Biography:
My research interests focus on forest soil microbiology (especially decomposition, nutrient cycling processes, and mycorrhizae) and forest pathology (especially root and canker diseases). My students, postdoctoral research associates, and I have also conducted research on air pollution and its effects on trees, aerobiology, precipitation and stream chemistry, soil and coarse woody debris invertebrates, and the influence of biosolids on forest soils. My root disease research has focused on three important conifer root disease organisms, Heterobasidion annosum, Armillaria ostoyae, and Phellinus weirii, with an emphasis on their ecology and management.

I have worked at a variety of research sites in the Washington Cascades, the Olympic Peninsula, the Kenai Peninsula in Alaska, and the Australian Capital Territory. I am particularly interested in studying microorganisms and soil processes in natural ecosystems, and examining the effects of forest management and other human disturbances.

I am a member of a number of societies, including the Society of American Foresters (SAF), the Ecological Society of America, the Soil Science Society of America, the American Phytopathological Society, and the Northwest Scientific Association. I have served as the soils editor for Northwest Science; and chairman of the South Puget Sound Chapter of the SAF, the Northwest Forest Soils Council, the Western International Forest Disease Work Council, and the National Research Council Committee on Aerobiology.