Fall 2017
A Word From the Director
Astronomers in the University of Washington's Astrobiology Program are continuing their exciting discoveries of nearby potentially habitable planets, and were key players in the discoveries of the spectacular TRAPPIST-1 system of seven exoplanets. In the next five years, the launch of the NASA James Webb Space Telescope in 2019 and advances in large telescopes on the ground will provide humanity with its first chance to look for life on these planets. Our Astrobiology Program students and faculty continue to be at the forefront of developing new ways to look for life beyond the Earth, and to train the next generation of interdisciplinary explorers. With the search for life on exoplanets imminent, the University of Washington's Astrobiology Program and the NASA Astrobiology Institute's Virtual Planetary Laboratory (VPL), which is hosted at UW, are poised to lead the way on data acquisition and analysis,and interpretation of the data on potentially habitable planets that these new telescopes will bring us. This role has resulted in more recognition for our researchers over the past year: some of it serious, with nominations to key community science and mission leadership roles, and others more fun, with the UW Astrobiology Program and the VPL being featured heavily in NASA's latest astrobiology graphic novel (see below).

Our community continues to grow and excel, and we welcome three new graduate students this year: Zachary Cohen (Chemistry), Dominic Sivitilli (Psychology), and Guadalupe Tovar (Astronomy) who won an NSF Graduate Fellowship and is a Husky 100 Undergraduate. We also welcomed five new post docs: Kim Bott (Astronomy/VPL), Baptiste Journaux (ESS), Olivier Bollengier (ESS), Mackenzie Day (ESS) and Shintaro Kadoya (ESS). We also graduated four students, who go on to bright futures: Elena Amador (ESS & Astrobiology) is now a postdoc at Caltech, Rodrigo Luger (Astronomy & Astrobiology) takes up a coveted Fellowship at the Flatiron Institute in New York next year, Russell Deitrick (Astronomy & Astrobiology) leaves us for a postdoctoral position at the University of Bern, and Paul Kintner (ESS) earned a Master's degree with a certificate in Astrobiology. This year in news from our alumni Dr. Kyle Costa (2013, Microbiology/Astrobiology Certificate) also garnered a faculty position in Plant and Microbial Biology at the University of Minnesota, and alumnus Dr. Giada Arney (2016, Astronomy & Astrobiology) was promoted to a leadership role as the lead of the LUVOIR science support analysis team at the NASA Goddard Space Flight Center. Dr. Jesse Colangelo-Lillis (2012, Oceanography/Astrobiology Certificate) was awarded a C-DEBI Postdoctoral Fellowship at CU-Boulder. Jaci Saunders (Oceanography & Astrobiology) won a NASA Astrobiology Institute Postdoctoral Fellowship at MIT, working with Dr. Tanya Bosak.
---
Life Beyond the Solar System
UW Astrobiology members featured prominently in the latest graphic novel from the NASA Astrobiology Program. This issue, "Living beyond the Solar System", features our faculty and students riding telescopes and hurling planets, as we describe discoveries and explain scientific concepts for the general public. This issue focuses on the search for life outside our Solar System, on the thousands of exoplanets discovered orbiting other stars. These graphic novels explain astrobiological concepts and methods in layman terms, which along with the illustrations, make these graphic novels informative and fun for the public to learn about Astrobiology. This issue includes a short history of the discoveries of exoplanets and how astronomers look for and characterize other worlds. The James Webb Space Telescope features, since it will soon attempt to probe the potential habitability of rocky worlds around nearby small stars. This issue also highlights what the Earth and terrestrial bodies of the Solar System can tell us in our search for life on exoplanets. Among the main characters, this issue features our Director, Prof. Vikki Meadows, who is supported by many members and alumni of UW's Astrobiology Program. They include Josh Krissansen-Totton (ESS/AB), Dr. Rodrigo Luger (Astronomy/AB), Prof. Cecilia Bitz (Atmospheric Sciences/AB), Prof. Rory Barnes (Astronomy/AB), Prof. Eric Agol (Astronomy/AB), and Prof. John Baross (Oceanography/AB). Alumni include Prof. Tyler Robinson (Astronomy & Astrobiology, 2012), Dr. Giada Arney (Astronomy & Astrobiology, 2016), and Dr. Eddie Schwieterman (Astronomy & Astrobiology, 2016). The NASA Astrobiology graphic novels are available here.
---
Events
AbSciCon 2019 in Seattle, WA!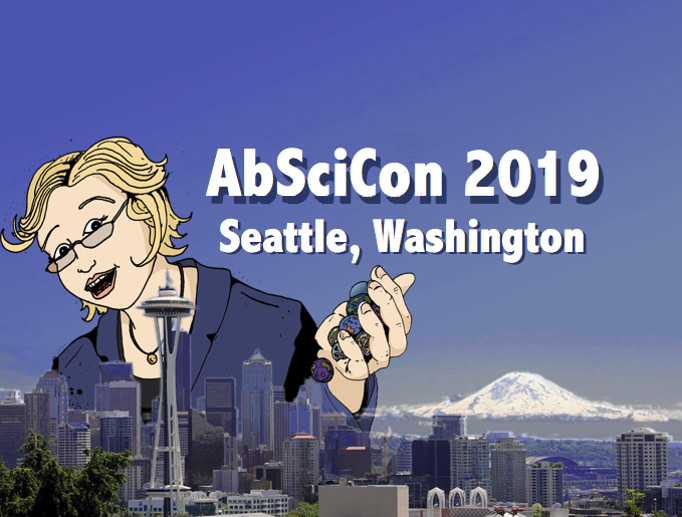 NASA graphic artist Aaron Gronstal

Seattle will be the Astrobiology capital of the US come 2019 when the UW Astrobiology Program will be hosting the Astrobiology Science Conference (AbSciCon) 2019. We will be welcoming all Astrobiology educators, students, researchers, and aficionados. We will keep you posted with updates and volunteering opportunities!

UW Astrobiology Spring Colloquium

Our Fall 2017 Colloquium, organized by Professor Victoria Meadows, was a great success and we are now inviting speakers for our next colloquium in Spring 2018. Dr. Kim Bott (Astronomy) is organizing the next colloquium. A sneak peek of our Spring line-up shows talks by Dr. Rika Anderson (Carleton College, viruses and genomics), Dr. Evgenya Shkolnik (ASU, M dwarf stars as planetary hosts), Dr. Carrie Albertin (U Chicago, organismal biology ' anatomy) , Dr. Sarah Stewart Johnson (Georgetown University, life detection on Mars), Dr. Tara Djokic (UNSW, paleoarchean terrestrial hot springs), and more!

Now is the time to let us know if there is a speaker you have been wanting to meet or know of an astrobiologist doing interesting work that you would like to see in the Spring!
---
Alumni Spotlight: Dr. Giada Arney
---
Alumni Spotlight: Dr. Eva Stüeken
---
Where in the World Are Our Astrobiologists?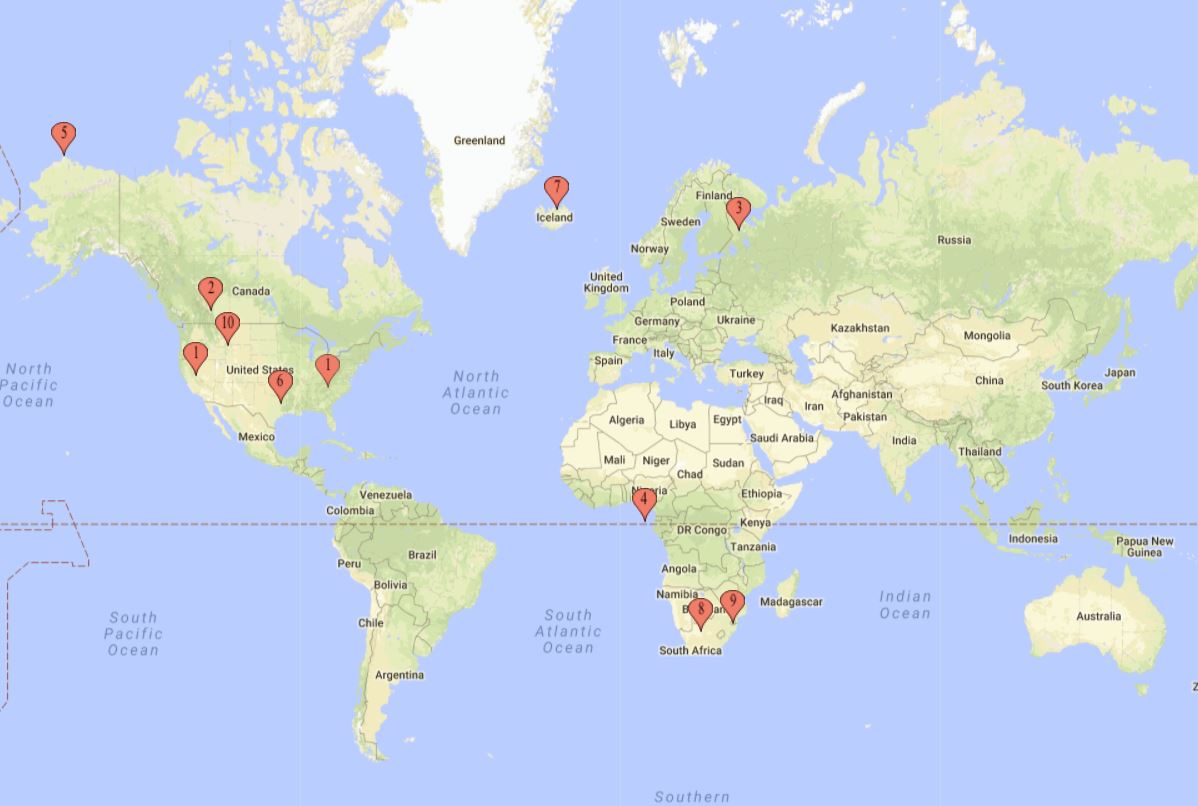 The UWAB Program encourages, supports, and in many cases, organizes educational experiences for astrobiology students in our program and around the world. Read on to discover the places we visited this past year!
---
Atmospheric pressure from rocks: a South African field campaign
---
Computational strategies underlying collective decision making in the arms of Octopus: An alternative model for cognition