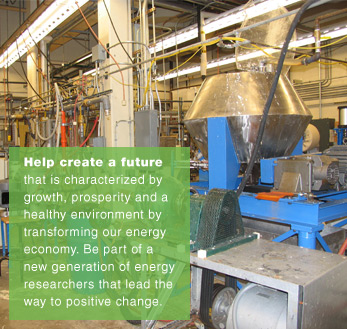 Vision
Create a community of scholars with the unique tools and insights needed to balance the technological, environmental, and social dimensions of a sustainable energy economy.
Research
Specific Project Descriptions
IGERT Project 2011-2012: Patent pending technology for a low capital investment method for slow pyrolysis that produces biochar, appropriate for use by existing fire crews in tribal forest management activities. See the research project description.
IGERT Project 2009-10: Energy Map for Confederated Salish Kootenai Tribes is underway. See the research project course description.
IGERT Project 2008-09: Biomass Sourcing Curve for a Yakama Nation Cogeneration Plant is complete. Presentation at the NSF annual IGERT conference. See the project course description
See student pages for specific descriptions of their work (http://depts.washington.edu/bioenrgy/students.html)
UW BioResources IGERT Research
The energy research carried out by IGERT fellows and their faculty mentors is quite broad, from topics in forest ecology, indigenous resources, and new methods for wood processing to the discovery of bioenergy endophytes, fuel cells, and biomimetic photovoltaics.  Nonetheless, the IGERT program steeps all its participants in system-level thinking so they can quantitatively assess how an energy innovation derived from their dissertation research will interact with other elements of the energy economy. Forecasting the sustainability of innovation scenarios while early in the R&D phase requires a collaborative team comprised of disciplinary experts who are also adept at cross-cutting Life Cycle Assessment (LCA) methods. By working together, our IGERT team is developing the needed data, models, and expert judgment to create robust tools and approaches for LCA sustainability forecasting. The ability to interrogate the implications of an innovation on system performance is helping us identify the highest impact areas for research.


Preliminary List of Research Areas
MOLECULAR PROCESSING: Bioprocessing of cellulosic biomass, wood processing science & technology, microscale chemical processing, high temperature chemistry, surface science, fuel cells
SYSTEMS DESIGN & ENGINEERING: LCA, sustainability, advanced energy materials, control and design, fuel cells
RESOURCE MANAGEMENT: Ecosystem management, forest biology, forest biotechnology