Back to Faculty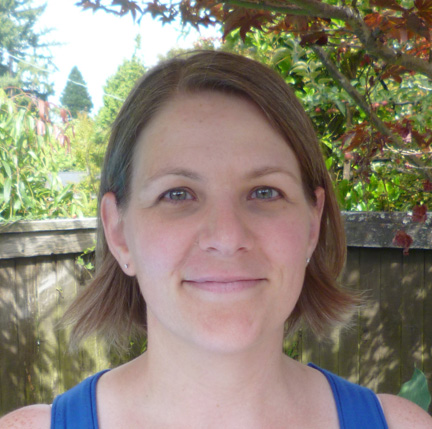 Suzanne Hoppins
Assistant Professor of Biochemistry
B.S. 2000, University of Alberta
Ph.D. 2005, University of Alberta
Off.: J383
Ph.: 206.616.7565
Fax: 206.685.1792
Research
Our lab is interested in the dynamic properties of mitochondria, how these affect mitochondrial function and the integration of dynamics with other cellular processes.
Mitochondria are not only critical for energy production but are also essential for many other cellular processes including lipid biogenesis, calcium homeostasis, cell cycle progression and apoptotic cell death. Therefore, it is not surprising that mitochondrial dysfunction is associated with a broad collection of human diseases and disorders including neuropathies, myopathies, diabetes and aging. The dynamic properties of mitochondria determine shape and position and are also critical for maintaining mitochondrial function. We are particularly interested in mitochondrial fusion and mitochondrial movement on microtubule networks.
The proteins that mediate mitochondrial fusion are members of the membrane remodeling protein family of DRPs (dynamin related proteins). Dynamin, the canonical member of the protein family, is the large GTPase required for membrane division of budding vesicles during endocytosis. We are interested in determining how the properties of DRPs have been modified in MFN1 and MFN2, the outer membrane fusion DRPs, to promote membrane mixing rather than division.
An unpredicted consequence of loss of MFN1 or MFN2 function is defective mitochondrial transport. Mitochondria move along microtubules by attaching to microtubule motor proteins via the formation of a protein complex in the mitochondrial outer membrane. We are interested in understanding the mechanism of mitochondrial transport and the role of MFN1 and MFN2 in this process.
Mitochondria are also active participants in apoptotic cell death. A reticular mitochondrial network extensively fragments during the execution of apoptosis due to increased rates of mitochondrial division and inhibition of mitochondrial fusion. Pro-apoptotic proteins are targeted to the mitochondria where they form pores in the outer membrane to release components of the intermembrane space, some of which are essential to amplify the apoptotic signaling cascade and commit the cell to death. Mitochondrial fusion has a protective effect, as cells with higher rates of fusion are more resistant to cell death. We are interested in studying the relationship between mitochondrial dynamics and cell death factors.
Publications:
Retrieving citations from PubMed, please stand by….