LETTER FROM THE CHAIR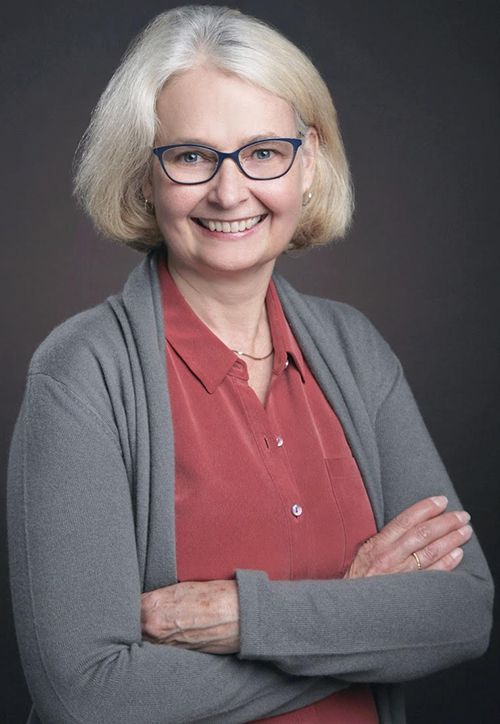 Trisha N. Davis
Welcome. We've had a great year in the Department of Biochemistry.
The Institute for Protein Design (IPD) grew and prospered this past year. The department hired our 8th faculty member in 4 years, Neil King, who will be the 4th faculty member based in the IPD. The IPD has expanded into the new NanoES building on campus. The IPD launched another company, PVP Biologics, which is developing novel therapeutics to treat celiac disease. In February, the IPD's protein structure prediction research was featured on the PBS program, NOVA. Liangcai Gu and Frank Dimaio from the IPD were selected for the UW Innovation Award, 1 of just 4 proposals selected university-wide.
Justin Kollman and David Veesler have rapidly increased our cryo-electron microscopy group's productivity. This year we were fortunate to receive $2.5M from the Arnold and Mabel Beckman Foundation along with $1M from Fred Hutchinson Cancer Research Center to support the purchase of a Titan Krios cyro-electron microscope. The capabilities of this cutting edge instrument will position our faculty as leaders in structural biology and allow our students to access some of the most current instrumentation during their training. Dr. Kollman received a NIH High End Instrumentation grant to purchase the Talos Arctica cryo-electron microscope. This scope further increases our capacity for experimentation. Funding from the Murdock Foundation and Washington Research Foundation is providing the high-end camera for these microscopes. Altogether, our cryo-EM facility is shaping up as one of premier facilities in the country.
I am pleased to announce that my brother, sisters and I, along with our families, have created the Henrietta and Aubrey Davis Endowed Professorship in Biochemistry to honor the memory and legacy of my parents. The holder of the Professorship will be announced in October.
I am equally pleased that Peter Neurath is establishing the Hans Neurath Endowed Professorship in Biochemistry to honor his father. Hans Neurath was the founding chair of our department and a pioneer in protein science. This will bring our endowed positions to four. They are testaments expressing the promise for the future of the department.
Rachel Klevit was named the Edmond H. Fischer/Washington Research Foundation Endowed Chair in Biochemistry. We are fortunate to have this generous gift from the Washington Research Foundation to honor Edmond H. Fischer. Dr. Klevit's research contributions have made a profound impact on the way we understand important aspects of biological chemistry including how phosphorylation alters protein activity, regulation of transcription, and ubiquitylation.
Our junior faculty have done well. Dana Miller was promoted to Associate Professor on July 1, 2017. Congratulations to Young Kwon who received a Mallinckrodt award and David Veesler who was named a Pew Scholar.
Across the department, our specific research interests are diverse and include neurotransmission, vision, embryonic development, stem cells, protein homeostasis, cell division, tropical diseases and protein design. However, our overall goals are the same: to provide a molecular description of biology. Simply put, we are all biochemists with a shared desire to understand the chemistry of life.
Thank you for your interest in our department and research.