Cryo-EM: A Titan in Seattle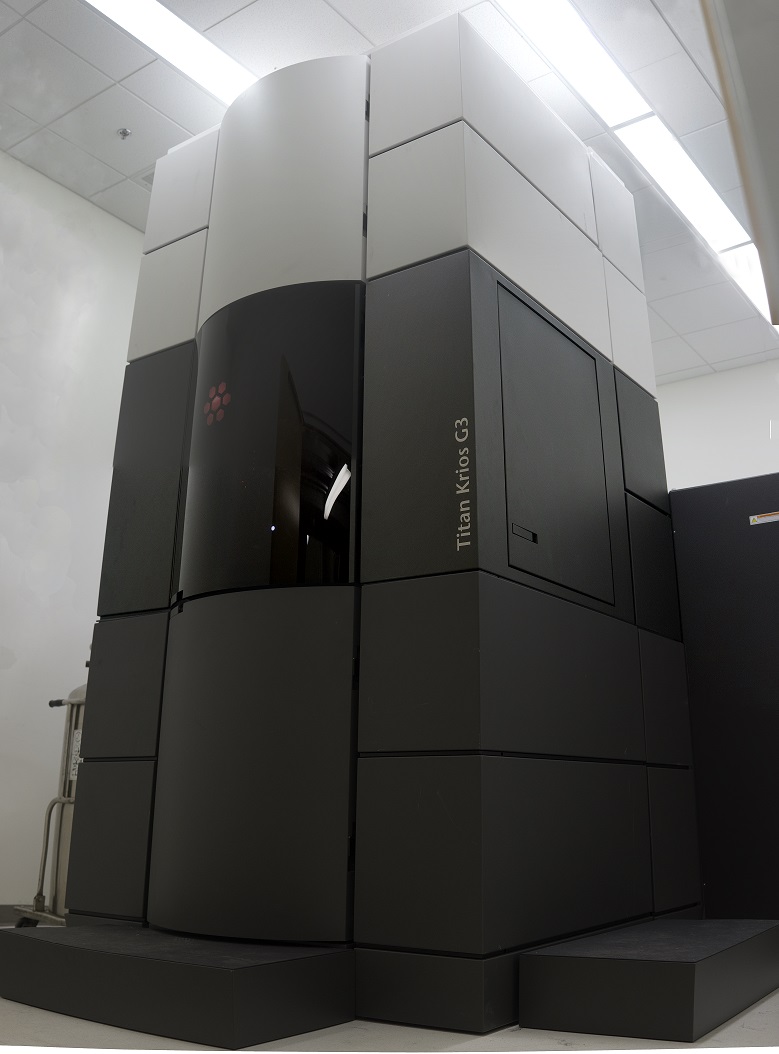 In 2012, our department began searching for new faculty members with expertise in cryo-electron microscopy (cryo-EM) to use the department's existing microscopy suite. We were extremely fortunate to identify two excellent candidates, Dr. Justin Kollman, who was then an Assistant Professor at McGill University in Montreal, and Dr. David Veesler, a fellow at the Scripps Research Institute.
Dr. Kollman was using cryo-EM to explore the bacterial cytoskeleton and large-scale polymers of metabolic enzymes. In his short time at McGill, he had established his lab and obtained multiple Canadian grants to support his research. Dr. Veelser was a talented postdoc who was pushing the technical limits of the cryo-EM equipment available at the time, pursuing images at near-atomic resolution. As part of their hiring package, and with help from HHMI, we were able to obtain a Gatan K2 Summit direct detector for our existing Tecnai F20 microscope. Dr. Kollman arrived in autumn of 2014 and Dr. Veesler followed in January. Cryo-EM equipment and technology development were rapidly expanding and, with Dr. Kollman and Dr. Veesler's leadership, our microscopes were quickly operating at capacity.
Enter the Titan Krios, Fischer Scientific's most advanced cryo-EM scope. At the time, there were only a few operating world-wide, with the nearest being at OHSU in Portland, Oregon. It was already oversubscribed. Together, a consortium of more than a dozen researchers, the School of Medicine and the Fred Hutchinson Cancer Research Center sought grant funding and provided matching funds to purchase a Titan Krios.
Putting these funds together was a huge undertaking, yet they came together with astonishing speed. The Arnold and Mabel Beckman Foundation contributed $2.5 Million towards bringing the scope to Seattle. We were one of five sites nation-wide chosen by the Beckman foundation for this funding. Additional funding from the Murdock Foundation and Washington Research Foundation provided the Gatan K3 direct detection camera and Gatan Bio Quantum GIF energy filter. A National Institutes of Health S10 High End Instrumentation Grant provided funding for an additional Glacios cryo-EM microscope.
Altogether, our new Arnold & Mabel Beckman Center for Cryo-Electron Microscopy offers cutting edge equipment for our researchers and students. The Krios' impact on the Seattle Structural Biology Community cannot be overstated. We look forward to sharing the first publications with data from the Krios with you in a 2019 newsletter.