Mentoring Circles
Description of the Mentoring Circles component of the BRAINS program
Following the BRAINS symposium, participants will foster and extend their BRAINS experiences through facilitated Mentoring Circles. Each group will be comprised of eight to nine participants and one facilitator from the BRAINS team. The circles strive to provide both structure and flexibility to best facilitate peer-to-peer mentoring. In addition, the circles provide frequent and safe forums in which to discuss concerns and receive constructive feedback, as well as set realistic personal goals. Facilitated discussions may include topics such as time management, navigating institutional culture, stress and conflict, writing and productivity, and self care. To facilitate the most meaningful and useful dialogues and ensure trust among group members, all participants and facilitators will sign a non-disclosure form.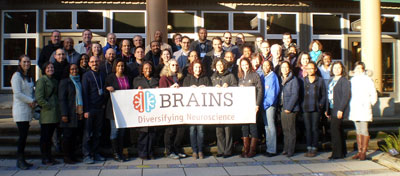 The General Goals of the Mentoring Circles
Extension of BRAINS community and peer mentoring experience.
Focused individual time for work on career issues and challenges with wisdom of a group.
Take time for self, to give feedback and to incorporate BRAINS skills, strategies and practices into everyday life.
Gain perspective and problem-solve.
Participants may access the BRAINS Mentoring Circle confidentiality form here.
Mentoring Circles Conference Calls
Please check the BRAINS Conference Call calendar for phone availability when scheduling Mentoring Circles calls. If the line is available, please email brains@uw.edu to reserve a date and time.