About the BRAINS Program
Overview of the BRAINS Program)
Retention of highly skilled scientists from diverse and underrepresented groups is critical for creating the diverse leaders of tomorrow needed for innovation in neuroscience. To broaden ideas and perspectives in neuroscience and to continue pushing scientific boundaries, the field needs a diverse array of neuroscientists, particularly those from underrepresented backgrounds. Nowhere is this push more critical than at the post-doctoral and early career stages, when we have already invested so much in these young scientists. Science cannot afford to lose this great talent due to poor professional development support and access to networking opportunities. Support at this critical career stage will result in an increase of the representation of underrepresented minorities in neuroscinces at the faculty level.
To encourage greater diversity within neuroscience-related fields, in 2011 we created BRAINS: Broadening the Representation of Academic Investigators in NeuroScience, a national program to accelerate and improve the career advancement of neuroscience postdoctoral researchers and assistant professors from underrepresented groups. The program, funded by a R25 grant from NIH's National Institute for Neurological Disorders and Stroke (NINDS), creates unique, life-transforming experiences for participants. The BRAINS program goal is to increase engagement and retention of academic early-career neuroscientists from underrepresented groups by reducing isolation, providing tips, tools, and skills development to prepare for tenure track success, and increasing career self-efficacy. To achieve this goal, the program offers the following components to participants.
Multi-day professional development symposium – Packed with discussions with senior scientist panelists and topical experts on a wide variety of career topics such as time management, designing a research program, work/life balance, etc.
Facilitated peer mentoring circles – Biweekly conference calls which serve as a sounding board for participants to continue their connection to the BRAINS community, set personal goals, discuss professional concerns, and receive constructive feedback. Possible topics include time management, navigating institutional culture, stress and conflict, writing and productivity, and self care.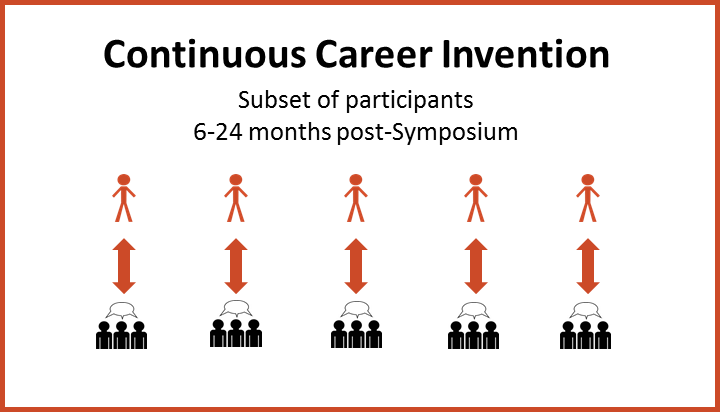 Career development consultation process – A personalized, in-depth experience taking place over two years and focused on self reflection, problem solving, and goal setting with a team of supportive and successful professionals.
The most recent BRAINS Symposium occurred in September 2014. The next Symposium date is yet to be determined. The BRAINS Program Team is currently applying for renewal funding to support additional BRAINS Symposia.
For more information about BRAINS, please e-mail us at brains@uw.edu.