Professors Campbell, Jen and Mayer named 2011 ACS Fellows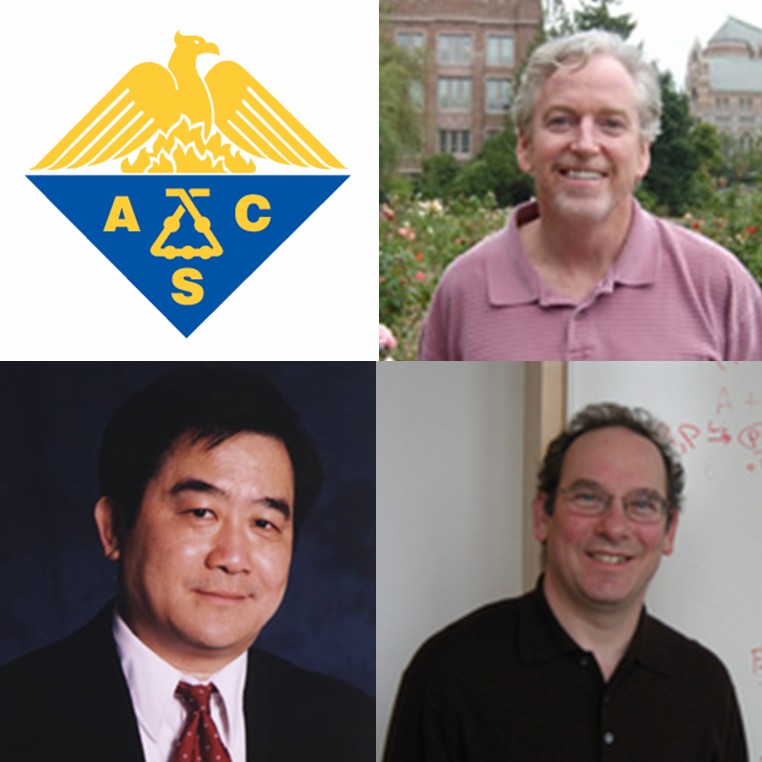 Professors Charles Campbell, Alex K.-Y. Jen, and James Mayer have been named 2011 ACS Fellows and will be recognized at an induction ceremony on August 29, 2011 during the American Chemical Society National Meeting in Denver. More...
Dr. Wanda Lew's dissertation, March 15, 2011
"Calorimetric Measurements of Energetics of Catalytic Intermediates on Platinum(111) Surface" More..
Dr. Jason A. Farmer's dissertation wins UW-wide Award,
"Direct Measurements of Chemical Bonding at Solid Surfaces using a Unique Calorimetric Method: Towards Understanding Surface Chemistry in Energy Technologies" was selected by the UW Graduate School as the UW's nomination for the 2010 CGS/UMI Distinguished Dissertation Award in Mathematics, Physical Sciences & Engineering. More..
Jennifer Shumaker-Parry awarded tenure at University of Utah,
Former PhD student Jennifer Shumaker-Parry was promoted to Associate Professor of Chemistry at the University of Utah recently. Her group's research efforts are focused on the development of plasmonic structures and nanoparticle assemblies with tunable optical properties and surface plasmon resonance-based sensing and spectroscopy platforms, particularly for biomolecule analysis. More..
J. Michael Gottfried named Professor of Physical Chemistry at Marburg University in Germanyormer,
Former group postdoc Dr. J. Michael Gottfried has accepted the position of Professor of Physical Chemistry at the Philipps-University Marburg. More..
Feeling at Home…Miles Away,
Former PhD student, Assistant Professor of Physics Stephen Parker, describes his campus's annual trip to Saint Martin's three sister schools in Japan: Mukogawa Women's University in Nishinomiya (near Kobe), Okazaki Women's Junior College in Okazaki (near Nagoya) and Reitaku University in Chiba (near Tokyo). More..