Pinpointing How Genes Influence Muscle Cell Differentiation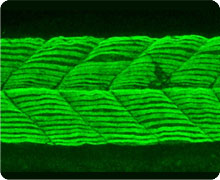 The Maves Lab is making key discoveries about how muscle cell differentiation is controlled. We are interested in understanding the transcriptional regulation of skeletal muscle fiber type differentiation (fast-twitch vs slow-twitch fibers).
---
Making Muscles Less Vulnerable to Muscular Dystrophy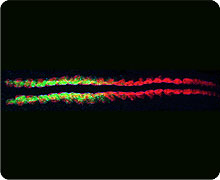 The Maves lab is taking advantage of zebrafish models of muscular dystrophy to identify new drug therapies and also mRNA biomarkers that are associated with muscle disease progression.
---
Editing the Genes That Cause Heart Defects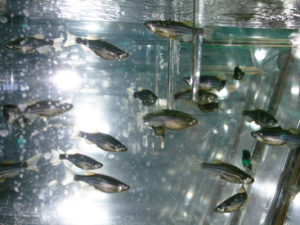 The lab is using CRISPR-Cas9 genome editing to engineer mutations in zebrafish in genes that are associated with congenital heart defects in humans. The goal is to understand how mutations in these genes lead to heart developmental malformations. In particular, we are interested in identifying the roles of Pbx and Meis transcription factors in heart development.  Read more…