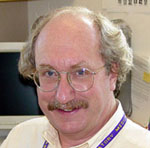 Professor, Departments of Laboratory Medicine & Medicine, University of Washington
Director, Department of Laboratory Medicine, Virology Division, Clinical Retrovirus Laboratory, University of Washington
Medical Director, University of Washington Medical Center Roosevelt Virology (AIDS) Clinic
Vice Chairman for Research, Department of Laboratory Medicine
CFAR Role:
Core Co-Director, Clinical and Retrovirology Research
Research Interests:
HIV/AIDS, Infectious Diseases, Education & Training
Education:
M.D., Dalhousie University, 1981
Ph.D., Microbiology, Dalhousie University, 1977
M.Sc., Biochemistry, University of Victoria, 1973
Selected Publications:
Nittayananta W, Hladik F, Klausner M, Harb S, Coombs RW.  HIV-1 fails to trigger innate immune factor synthesis in differential oral epithelium. ARHR 2009; 25(10):1013-1021.
 Luque AE, Hitti J, Mwachari C, Lane C, Messing S, Cohn SE, Adler D, Rose R, Coombs R. Prevalence of human papillomavirus genotypes in HIV-1-infected women in Seattle, USA and Nairobi, Kenya: results from the Women's HIV Interdisciplinary Network (WHIN). International journal of infectious diseases: IJID: official publication of the International Society for Infectious Diseases. 2010; 14(9):e810-4. Epub 2010 Jul 22.
Mitchell C, Hitti J, Paul K, Agnew K, Cohn SE, Luque AE, Coombs RW. Cervicovaginal Shedding of HIV Type 1 is Related to Genital Tract Inflammation Independent of Changes in Vaginal Microbiota. AIDS Research and Human Retroviruses; 2011; 27(1):35-39. doi:10.1089/aid.2010.0129.
Graham SM, Krieger JN, Githua PLM, Wamuyu LW, Wale S, Ramko KM, Dragavon JA, Muller CH, Holte SE, Mandaliya KN, McClelland RS, Peshu NM, Sanders EJ, Coombs RW. Post-prostatic massage fluid/urine as an alternative to semen for studying male genitourinary HIV-1 shedding. Sex Transm Infect; 2011. Apr;87(3):232-7. doi:10.1136/sti.2010.047118. PMID: 21278399.
Baeten J, Kahle E, Lingappa JR, Coombs RW, Delany-Moretlwe S, Nakku-Joloba E, Mugo NR, Wald A, Corey L, Donnell D, Campbell MS, Mullins JI, Celum C. Genital HIV-1 RNA Predicts Risk of Heterosexual HIV-1 Transmission. Science Translational Medicine. 2011 Apr 6;3(77):77ra29.  PMID: 21471433.
Links:
Department of Lab Medicine Virology Division

Contact:
Research and Training Building, 7th Floor
325 Ninth Avenue, Box 359690
Seattle, WA 98104
206-897-5201
206-897-5203
bcoombs at u.washington.edu