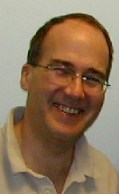 Professor of Medicine, Allergy & Infectious Diseases, University of Washington 
Medical Director, Harborview Medical Center HIV Clinic (Madison Clinic) 
CFAR Role:
Co-Director, Clinical and Retrovirology Research Core
Research Interests:
Infectious diseases, clinical HIV and the development of laboratory assays of HIV infectivity

Education:
M.D., Tufts University, 1983
B.A., Tufts University, 1978
Selected Publications:
Kim HN, Harrington, RD, Van Rompaey, S and Kitahata M.  2008.  Predictors of non-response to HBV vaccine in HIV infected persons.  International Journal of STD and AIDS: 19, 600-04.
[PubMed Abstract] 
 Woolfrey AE, Malhotra U, Harrington RD, McNevin J, Manley TJ, Riddell SR, Coombs RW, Appelbaum FR, Corey L Storb R. 2008.  Generation of HIV-1-specific CD8+ cell responses following allogeneic hematopoietic cell transplantation.  Blood: 112(8), 3484-7.
[PubMed Abstract] 
 Dhanireddy S, Harrington RD, Crane HM, Gingo M, Morris AM, Huang L and Crothers K. 2011. Pandemic (H1N1) 2009 and HIV Infection.   Emerging Infectious Diseases (in press).
Links:
Madison Clinic
Harborview Infectious Diseases Page
Allergy and Infectious Diseases Bio Page 
Contact:
Phone: (206) 744-5145
Email: rdh at uw.edu