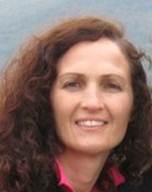 Professor, Department of Microbiology
Core Scientist, AIDS Division, Washington National Primate Research Center
CFAR ROLE:
Non-Human Primate Immunology Subcore Director
RESEARCH INTERESTS:
The Fuller lab is focused on investigating therapeutic and prophylactic vaccines for HIV. These studies employ novel vaccines with an emphasis in DNA vaccines as well as delivery technologies, and new adjuvants designed to stimulate both systemic and mucosal antibody and T cell responses. Using the SIV macaque model for AIDS, we are investigating the ability of these vaccines to either prevent vaginal or rectal infection (prophylaxis) or reduce residual virus in the gut mucosa and provide a functional cure from AIDS when administered to chronically infected animals in combination with short-term treatment with antiretroviral drugs (immunotherapy). These studies also endeavor to define the role of mucosal responses, in particular, and other immune mechanisms underlying the response to vaccination, protection from infection, or induction of viral control.  
EDUCATION:
PhD (University of Wisconsin)
BS (Hope College)
SELECTED PUBLICATIONS:
Fuller, DH, M Murphey-Corb, S Barnett, K Steimer, JR Haynes, (1997). Enhancement of immunodeficiency virus-specific immune responses in DNA-immunized rhesus macaques. Vaccine, Vol. 15: No. 8, pp. 924-925. PMID: 9234549
Fuller, DH, L Simpson, KS Cole, JE Clements, DL Panicali, RC Montelaro, M Murphey-Corb, and JR Haynes (1997). Gene gun-based nucleic acid immunization alone or in combination with recombinant vaccinia vectors suppresses virus burden in rhesus macaques challenged with a heterologous SIV. Immunology and Cell Biology 75: 389-96. PMID: 9315483.
Roy, MS, MS Wu, LJ Barr, JT Fuller, LG Tussey, S Speller, J Culp, J Burkholder, WF Swain, RM Dixon, G Widera, R Vessey, A King, G Ogg, A Gallimore, DH Fuller* (2000). Induction of antigen-specific CD8+ T cells, T helper cells, and protective levels of antibody in humans by particle-mediated administration of a hepatitis B virus DNA vaccine. Vaccine 19:764-778. PMID: 11115698.
Fuller, DH, P Rajakumar, L A Wilson, AM Trichel, JT Fuller, T Shipley, MS Wu, K Weiss, CR Rinaldo, JR Haynes, M Murphey-Corb (2002). Induction of mucosal protection against primary, heterologous SIV by a DNA vaccine J. Virol. 76:3309-17. PMID: 11884556.
Vogel TU, MR Reynolds, DH Fuller, K. Vielhuber, T Shipley, JT Fuller, KJ Kunstman, G Sutter, ML Marthas, V Erfle, SM Wolinsky, C Wang, DB Allison, EW Rud, N Wilson, D Montefiori, JD Altman, DI Watkins (2003).  Multispecific vaccine-induced mucosal cytotoxic T lymphocytes reduce acute-phase viral replication but fail in long-term control of simian immunodeficiency virus SIVmac239.  J. Virol 77:13348-60. PMID: 14645590.
Fuller DH, PA Rajakumar, MS Wu, C W McMahon, T Shipley, JT Fuller, A Bazmi, AM Trichel, TM Allen, B Mothe, JR Haynes, DI Watkins, M Murphey-Corb (2006). DNA immunization in combination with effective antiretroviral drug therapy controls viral rebound and prevents simian AIDS after treatment is discontinued. Virology 348:200-215. PMID: 16439000.
Fuller DH, P Loudon, C Schmaljohn (2006). Preclinical and clinical progress of particle-mediated DNA vaccines for infectious diseases. Methods 40: 86-97. PMID: 16997717.
Fuller DH, Shipley T, Allen TM, Fuller JT, Wu MS, Horton H, Wilson N, Widera G, Watkins DI (2007). Immunogenicity of hybrid DNA vaccines expressing hepatitis B core particles carrying human and simian immunodeficiency virus epitopes in mice and rhesus macaques. Virology 364:245-255. PMID: 17428516.
Loudon PT, Yager EJ, Lynch DT, Stagnar C, Narendran A, Franchini A, White P, Fuller JT, Nyuandai J, Murphey-Corb M, Wiley C, Fuller DH* (2010). GM-CSF increases mucosal and systemic immunogenicity of an H1N1 influenza DNA vaccine administered into the epidermis of non-human primates PLoS One Jun 8;5(6):e11021 PMID:20544035.
Shampang A, Gu R, Nashar T, Patil M, Fuller DH, Ramsingh AI (2010) Oral and systemic immunizations with a live cooxsackie/HIV-1 recombinant induce gagp24-specific T cell responses PLoS One Sept 2;5(9): e12499, PMID: 20824074.
Vojnov L, Bean AT, Peterson EJ, Chiuchiolo MJ, Sacha JB, Denes FS, Sandor M, Fuller DH, Fuller JT, Parks CJ,  McDermott AB, Wilson NA, Watkins DI. (2011). DNA/Ad5 vaccination with SIV epitopes induced epitope-specific CD4+ T cells, but few subdominant epitope-specific CD8+ T cells. Vaccine 29 (7): 7483-90.
Fuller DH, Rajakumar P, Che JW, Nyaundi J, Narendran A, Yager E, Stagnar C, Wahlberg B, Michael H, Taber R, Haynes JR, Cook F, Ertl P, Tite J, Murphey-Corb M.(2012). Adjuvanted Therapeutic DNA vaccine Induces Broad T Cell Responses in the Gut and Sustained Protection from Viral Rebound and AIDS in SIV-Infected Rhesus Macaques. PLoS One March 19;7(3):e33715. PMID: 22442716.
Palermo RE, Fuller DH (2013). 'Omics Investigations of HIV and SIV Pathogenesis and Innate Immunity.  Curr Top Microbiol Immunol. 2013;363:87-116. PMID:22923094.
CONTACT:
fullerdh at wanprc.org
206-221-2328
206-732-6197