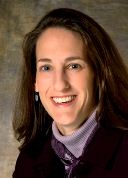 Professor, Psychology
Adjunct Professor, Women's Studies & Global Health
CFAR Role :
Core Faculty, Sociobehavioral and Prevention Research Core
Co-Director, Substance Abuse and HIV/STI Scientific Working Group
RESEARCH INTERESTS:
HIVAIDS Treatment, Mental Health among People Living with HIV/AIDS
Research Locations: U.S., China, U.S.-Mexico border
Education:
PhD, Psychology, University of California Los Angeles
SERVICES:
Sociobehavioral & Prevention Research Methods
Qualitative Research Consultation
Selected PUBLICATIONS:
Simoni JM, Safren SA, Manhart LE, et al (2010). Challenges in addressing depression in HIV research: assessment, cultural context, and methods. AIDS and Behavior, 15(2), 376-88.
Simoni, J. M., Chen, W. T., Huh, D., Fredriksen-Goldsen, K. I., Pearson, C., Zhao, H., Hsiu, C. S., & Zhang, F. (2010). An RCT of a nurse-delivered medication adherence intervention among antiretroviral therapy-naïve outpatients in Beijing, China. AIDS & Behavior.
Hendershot, C. S., Stoner, S. A., Pantalone, D. W., & Simoni, J. M. (2009). Alcohol use and antiretroviral adherence: Review and meta-analysis. Journal of Acquired Immune Deficiency Syndromes, 52(2), 180-202.
Simoni, J. M., Huh, D., Frick, P. A., Pearson, C. R., Andrasik, M. P., Dunbar, P. J., & Hooton, T. (2009). A randomized controlled trial of peer support and pager messaging to promote antiretroviral therapy adherence and clinical outcomes.  Journal of Acquired Immune Deficiency Syndromes, 52, 465-473.
LINKS:
CONTACT:
323 Guthrie Hall
Box 351525
jsimoni at uw.edu
(206) 685–3291