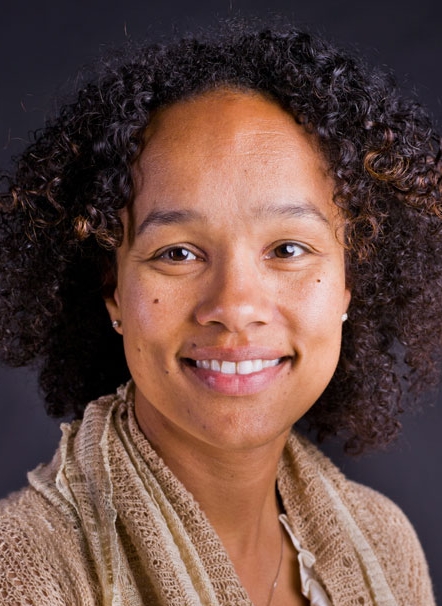 Social Scientist, HIV Vaccine Trials Network
Clinical Assistant Professor, Department of Global Health, School of Public Health
CFAR ROLE:
Core Faculty, Sociobehavioral & Prevention Research Core
RESEARCH INTERESTS:
Health Disparities, HIV Prevention, African American Health and Quality of Life, Mixed Methods, Community-Based Participatory Research, Qualitative Methods, Harm Reduction
Dr. Andrasik provides leadership for the CFAS/CFAR Community Action Board HIV Disparities Working Group and their community-based participatory research project, "Reducing HIV Disparities: Sexual Concurrency Communication for HIV Prevention among African-American and African-Born Populations" (funded by NIH, August 2008). The goal of this project is to develop new prevention messages for the African American and African-born communities in Seattle and King County using the scientific research on sexual networks and concurrency.
EDUCATION:
PhD, Clinical Health Psychology, University of Miami 2006
EdM, Psychological Counseling, Columbia University
MA, Health Education, Columbia University
SERVICES:
Qualitative Research Consultation
Community Based Participatory Research Consultation
PUBLICATIONS:
Collins, S.E., Clifasefi, S.L., Dana, B., Andrasik, M.P., Stahl, N., Kirouac, M., Welbaum, C., King, M., & Malone, D. (in press). Where harm reduction meets Housing First: Exploring alcohol's role in a project-based Housing First setting. International Journal on Drug Policy.
Duran, B., Harrison, M., Shurley, M., Foley, K., Morris, P., Davidson-Stroh, L., Iralu, J., Jiang, Y., & Andrasik, M.P., (2010).  Tribally-Driven HIV/AIDS Health Services Partnerships:  Evidence-Based Meets Culture-Centered Interventions.  Journal of HIV/AIDS & Social Services, 9(2), 110-129.
Burlingham, B., Andrasik, M.P., Larimer M., Marlatt, G.A., & Spigner, C. (2009). A house is not a home:  A qualitative assessment of the life experiences of alcoholic homeless women. Journal of Social Work Practice in the Addictions, 10(2), 158-179.
Andrasik, MP, Rose R, Pereira D, Antoni M. (2008).  Barriers to cervical cancer screening among low-income HIV-positive African American women.  Journal of Health Care for the Poor and Underserved, 19(3), 912-925.
Rose, RC, Peake, MR, Ennis, N, Pereira, DB, & Antoni, MH (2005). Depressive symptoms, intrusive thoughts, sleep quality, and sexual quality of life in women co-infected with HIV and Human Papillomavirus (HPV). Chronic Illness, 1(4), 281-287.
LINKS:
Coming soon
CONTACT:
Fred Hutchinson Cancer Research Center
1100 Fairview Avenue N, LE-500
Seattle, WA 98109-1024
mandrasik at fredhutch.org OR mpeake at uw.edu
(206) 667-2074
(206) 667-2074
UW Mailbox #358080