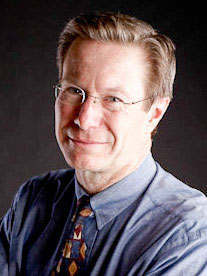 Associate Member, Vaccine and Infectious Disease Division, Clinical Research Division, Fred Hutchinson Cancer Research Center
Professor, Laboratory Medicine, University of Washington
Head, Virology Division, University of Washington
Director, Molecular Virology Laboratory, Laboratory Medicine, University of Washington
CFAR Role:
Director, Scientific Working Group on Curative Therapies for HIV
Research Interests:
My research focuses on chronic and latent viruses, their immune evasion mechanisms, and potential curative therapeutic approaches to these infections. Recent work involves the use of DNA editing enzymes such as homing endonucleases and zinc finger nucleases to specifically target latent viral DNA for cleavage and inactivation. This approach may allow precise elimination of functional viral DNA from infected cell reservoirs, offering the prospect of cure for HIV, hepatitis B, herpes simplex, and human papillomavirus infections.
Clinically, I serve as Director of the University of Washington molecular virology laboratory, and consult regarding all aspects of virology testing. Specific areas of interest include real time PCR, automation of nucleic acid extraction, and diagnosis of disease caused by herpesviruses, enterovirus, JC and BK viruses, parvovirus B19, and hepatitis virus.
Education:
M.D., Duke University, 1993.
Ph.D., Duke University, Immunology, 1992.
B.S., Georgetown College, Chemistry, 1985.
Recent Publications:
Stone, D, Kiem H-P, Jerome KR.  2013.  Targeted gene disruption to cure HIV.. Current opinion in HIV and AIDS. 8(3):217-23. [PubMed Abstract]
Munro, SB, Kuypers J, Jerome KR.  2013.  Comparison of a Multiplex Real-Time PCR Assay with a Multiplex Luminex Assay for Influenza Virus Detection.. Journal of clinical microbiology. [PubMed Abstract]
Xu, M, Qin X, Astion ML, Rutledge JC, Simpson J, Jerome KR, Englund JA, Zerr DM, Migita RT, Rich S et al..  2013.  Implementation of filmarray respiratory viral panel in a core laboratory improves testing turnaround time and patient care.. American journal of clinical pathology. 139(1):118-23. [PubMed Abstract]
Wagner, TA, Lin C-H, Tobin NH, Côté HCF, Sloan DD, Jerome KR, Frenkel LM.  2013.  Quantification of mitochondrial toxicity in HIV-infected individuals by quantitative PCR compared to flow cytometry.. Cytometry. Part B, Clinical cytometry. 84B(1):55-58. [PubMed Abstract]
Sedlak, RH, Jerome KR.  2013.  Viral diagnostics in the era of digital polymerase chain reaction.. Diagnostic microbiology and infectious disease. 75(1):1-4. [PubMed Abstract]
Day, SL, Odem-Davis K, Mandaliya KN, Jerome KR, Cook L, Masese LN, Scott J, Kim HN, Graham SM, McClelland SR.  2013.  Prevalence, clinical and virologic outcomes of hepatitis B virus co-infection in HIV-1 positive Kenyan women on antiretroviral therapy.. PloS one. 8(3):e59346. [PubMed Abstract]
Schiffer, JT, Swan D, Al Sallaq R, Magaret A, Johnston C, Mark KE, Selke S, Ocbamichael N, Kuntz S, Zhu J et al..  2013.  Rapid localized spread and immunologic containment define Herpes simplex virus-2 reactivation in the human genital tract.. eLife. 2:e00288. [PubMed Abstract]
Links:
Fred Hutch Researcher Profile
Fred Hutch Arnold Library Profile
Contact
1100 Fairview Ave. N.
E5-110
Seattle, Washington 98109
Phone: (206) 667-6793
(206) 667-6793
kjerome at fredhutch.org