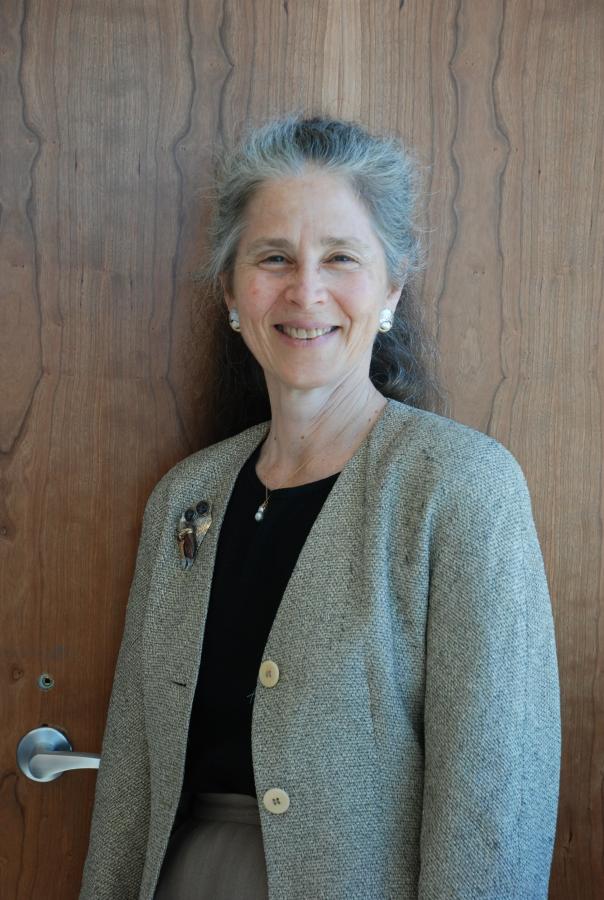 Department Chair and Professor, Global Health
Professor, Allergy and Infectious Dis.
Adjunct Professor, Epidemiology
CFAR ROLE:
Implementation Science Scientific Working Group Co-Director
RESEARCH INTERESTS:
Mathematical modeling of the combined effects of biological co-factors such as HSV-2 infection, malaria, and TB on HIV epidemic trajectory; examining the impact of HSV-2 infection and other STDs on response to HIV vaccine candidates; designing and evaluating combination HIV prevention packages for sub-Saharan Africa; developing and evaluating multi-component interventions to reduce STDs, HIV, and pregnancy among adolescents, and developing and evaluating approaches to adaptation to climate change to reduce the impact on human health
EDUCATION:
MD (Harvard University)
MPH (Johns Hopkins University)
BA (Princeton University)
SELECTED PUBLICATIONS:
Bolan GA, Sparling PF, Wasserheit JN. The emerging threat of untreatable gonococcal infection. N Engl J Med. 2012 Feb 9;366(6):485-7. PMID:22316442.
 
Moreno MA, Brockman LN, Wasserheit JN, Christakis DA. A pilot evaluation of older adolescents' sexual reference displays on Facebook. J Sex Res. 2012;49(4):390-9. Epub 2012 Jan 12. PMID:22239559.
 
Barnabas RV, Wasserheit JN, Huang Y, Janes H, Morrow R, Fuchs J, Mark KE, Casapia M, Mehrotra DV, Buchbinder SP, Corey L; NIAID HIV Vaccine Trials Network. Impact of herpes simplex virus type 2 on HIV-1 acquisition and progression in an HIV vaccine trial (the Step study). J Acquir Immune Defic Syndr. 2011 Jul 1;57(3):238-44. PMID:21860356.
 
Barnabas RV, Webb EL, Weiss HA, Wasserheit JN. The role of coinfections in HIV epidemic trajectory and positive prevention: a systematic review and meta-analysis. AIDS. 2011 Aug 24;25(13):1559-73. Review. PMID:21633287.
 
Kurth AE, Celum C, Baeten JM, Vermund SH, Wasserheit JN. Combination HIV prevention: significance, challenges, and opportunities. Curr HIV/AIDS Rep. 2011 Mar;8(1):62-72. Review. PMID:20941553.
 
Wetmore CM, Manhart LE, Wasserheit JN. Randomized Controlled Trials of Interventions to Prevent Sexually Transmitted Infections: Learning From the Past to Plan for the Future. Epidemiol Rev. 2010 Apr;32(1):121-36. Epub 2010 Jun 2. Review. PMID:20519264.
 
Padian, Nancy S., McCoy, Sandra I., Balkus, Jennifer, Wasserheit, Judith N. Challenges in HIV Prevention Research: Weighing the Gold in the Gold Standard. AIDS 2010;24(9):621-635. PMID:20179575.
 
Barnabas RV, Wasserheit JN. Riddle of the Sphinx Revisited: The Role of STDs in HIV Prevention. Sexually Transmitted Diseases 2009; 36(6):365-367. PMID:19434009.
 
Golden MR, Wasserheit JN. Prevention of Viral Sexually Transmitted Infections—Foreskin at the Forefront. New England Journal of Medicine [Editorial], 2009:360;13:1349-1351. PMID:19321872.
 
Koplan JP, Bond TC, Merson M, Wasserheit JN. Towards a Common Definition of Global Health. Lancet 2009;373:1993-95. PMID:19493564.
LINKS:
Global Health Faculty Page
CONTACT
Harris Hydraulics Building
1705 NE Pacific St.
Box 357965
Seattle, WA 98195
206-685-1894
jwasserh at uw.edu