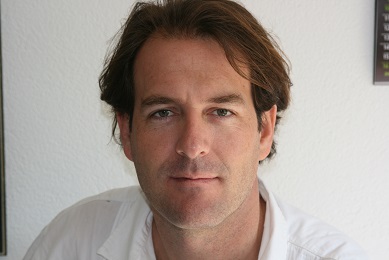 Associate Professor, Department of Global Health, University of Washington
Adjunct Associate Professor, Department of Epidemiology, University of Washington
Adjunct Associate Professor, Department of Industrial & Systems Engineering, University of Washington
Director of Implementation Science & Mozambique Programs, Health Alliance International
CFAR ROLE:
Director, Implementation Science Scientific Working Group
RESEARCH INTERESTS:
Implementation Science, Health Systems Strengthening, Systems Analysis and Improvement
EDUCATION:
Ph.D. Epidemiology, University of Washington, 2009
M.P.H. University of Washington, 2000
A.B. Kenyon College, 1995
SELECTED PUBLICATIONS:
SHERR K, Cuembelo F, Michel C, Gimbel S, Micek M, Kariaganis M, Pio A, Manuel J, Pfeiffer J, Gloyd S. Strengthening integrated primary health care in Sofala, Mozambique. Biomedical Central Health Services Research. In press.
SHERR K, Mussa A, Chilundo B, Gimbel S, Pfeiffer J, Hagopian A, Gloyd S.  Donor-induced brain drain and distortions of health workforce in Mozambique.  PLoS ONE; 2012;7:4. PMCID: PMC3338796.
SHERR K, Micek M, Gimbel S, Gloyd S, Hughes J, John-Stewart G, Manjate R, Pfeiffer J, Weiss N.  Quality of HIV care provided by non-physician clinicians and physicians in Mozambique: a retrospective cohort study. AIDS. 2010;24:S59-66. PMCID: PMC3372417.
SHERR K, Pfeiffer J, Mussa A, Vio F, Gimbel S, Micek M, Gloyd S. The role of non-physician clinicians in the rapid expansion of HIV care in Mozambique. J Acquir Immune Defic Syndr. 2009;52:S20-23.
Micek M, GIMBEL-SHERR K, Baptista A, Matediana E, Montoya P, Pfeiffer J, Melo A, Gimbel-Sherr S, Johnson W, Gloyd S. Loss to follow-up of adults in public HIV care systems in central Mozambique: identifying obstacles to treatment. J Acquir Immune Defic Syndr. 2009;52(3):397-405. PMCID: PMC2784145.
LINKS:
Global Health Faculty Page
CONTACT
206-291-4943
206-685-4184 (fax)
ksherr@uw.edu