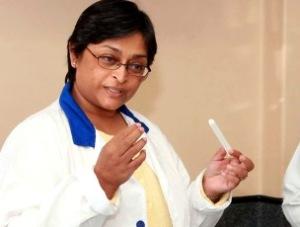 The University of Washington Center for AIDS and STD and the UW Department of Global Health are sponsoring a one-day symposium on AIDS and STD research on Wednesday, November 30th, at the Harborview Research and Training Building Auditorium.
It will feature research presentations by pre- and postdoctoral UW STD & AIDS Research Trainees, and recipients of Developmental Awards from the UW Center for AIDS Research and STI Cooperative Research Center. 
WHEN: Wednesday, November 30, 2011; 10:00 am – 5:30 pm.
WHERE: Harborview Research and Training Building (Auditorium); 300 Ninth Avenue; Seattle, WA.
The 2011 Keynote Speaker is Dr. Quarraisha Abdool Karim, PhD, who will be delivering a post-CAPRISA 004 update, which will include some novel exploratory analyses of the 004 data, as well as an update on regulatory, access, and implementation aspects of the study. Dr. Abdool Karim is an Associate Professor of Public Health and Family Medicine at the University of KwaZulu-Natal Nelson R. Mandela School of Medicine in South Africa, and an Associate Professor of Clinical Epidemiology at the Columbia University Mailman School of Public Health. Dr. Abdool Karim is the Associate Scientific Director at the Centre for the AIDS Programme of Research in South Africa (CAPRISA). Her main research interests are understanding the evolving HIV epidemic in South Africa, factors influencing HIV acquisition in adolescent girls, reducing women's vulnerability to HIV infection, ethical challenges in the conduct of HIV/AIDS research, and sustainable strategies to introduce HAART in resource constrained settings.
There will also be a a panel discussion titled "Emerging HIV Prevention Strategies: Pros and Cons."
Registration is free and lunch/refreshments will be provided.
To ensure there is enough lunch, registration is requested. The deadline is Wednesday, November 23rd. 
Register here: 
Http://catalyst.uw.edu/webq/survey/laurenst/144578 
Facebook event: http://www.facebook.com/event.php?eid=226912347370970 
For more information, please contact Lauren Sterling at laurenst at uw.edu or call 206-744-8876.