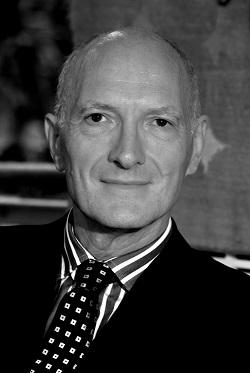 2015 STD and AIDS Symposium
October 13th, 2015
9:30 a.m.- 5:30 p.m.
Harborview Research and Training Building
300 9th Ave
Seattle, WA 98104
On the corner of 9th and Alder
Metro provides regular bus service to Harborview on several routes, including 3, 4, 60 and 205. Bus routes 211, 303, 941 and 942 provide express bus service during peak hours. You can plan your trip with Metro bus schedules online. 
The Health Sciences Express provides free shuttle service between Harborview, UW Medical Center, the clinics at UWMC-Roosevelt and the UW Tower. Health Sciences Express schedule​
Registration is now closed.
The UW Center for AIDS Research and UW STD & AIDS Research Training Program, along with the Center for AIDS & STD and the Department of Global Health (DGH), are delighted to invite you to attend the upcoming 12th Annual STD & AIDS Research Symposium on Tuesday, October 13, 2015 at the Harborview Research and Training Building.
The purpose of the symposium is to increase communication and collaboration among UW and other local HIV/AIDS and STD investigators.  It provides an opportunity for trainees and junior investigators affiliated with, or receiving support from, one of these programs to present their research results.
Poster Session (10:50-11:50, R&T 109/113):
Panel Discussion (1:00-2:30p, R&T Auditorium):
"Strategies for Impacting STDs and HIV in Marginalized Populations"
Keynote (4:30-5:30p, R&T Auditorium):
The Honorable Edwin Cameron, LLB
Justice of the Constitutional Court of South Africa
Keynote title: "AIDS and HIV – Persisting Problems and Puzzles"
Justice Cameron will recount from personal experience his country's sometimes faltering engagement with the AIDS epidemic, which has claimed countless lives and inflicted profound suffering.  But he will also explain more recent successes, as anti-retroviral treatment has become widely accessible, and stigma begins to abate.  Amidst the heartening successes, problems and puzzles endure - deaths and new infections still totaling hundreds of thousands every year; and, over it all, the intractable puzzle of stigma, much of it - perhaps the most important part - internalized.  Edwin Cameron has been a Justice of South Africa's highest court, the Constitutional Court, since January 2009. He was educated at Pretoria Boys' High School, Stellenbosch and as a Rhodes Scholar at Oxford. During apartheid he served as a human rights lawyer. President Mandela appointed him as judge in 1994, where he served on the High Court for six years and then on the Supreme Court of Appeals for eight. He was an outspoken critic of President Mbeki's AIDS-denialist policies. He is involved in many charitable and public causes and has received many honors for his work. 
Register to attend the symposium here: https://catalyst.uw.edu/webq/survey/laurenst/280666
---
Email laurenst@uw.edu with any questions.