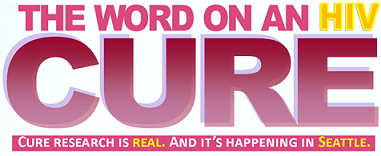 Join us for FREE FOOD, EDUCATION and DISCUSSION on HIV cure research in Seattle.
Location: Miller Community Center, 330 19th Ave East, Seattle
* Presentations by local researchers, Hans-Peter Kiem and Keith Jerome.
* Moderated discussion by community activists and defeatHIV Community Advisory Board (CAB) members Paris Mullen and Stephanie Deyo.
 
It is our hope to engage as many people as possible, especially those who live with the virus; but also to create some interest in our work as a CAB, so that it can be seen as a vehicle for anyone interested in HIV cure research to get more involved.
This is an important event that you won't want to miss. We need your input and support to get to an HIV cure!
Please contact Michael Louella for questions:
206-667-5810 or info@defeatHIV.org
www.defeatHIV.org