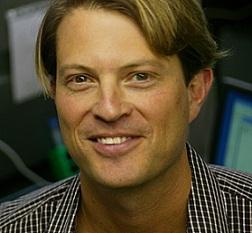 Jeffrey S. A. Stringer, MD
University of North Carolina, Chapel Hill
Location: Pelton Auditorium, Fred Hutchinson Cancer Research Center
Jeff Stringer is Professor of Obstetrics and Gynecology at the University of North Carolina at Chapel Hill and Director of the newly-formed Division of Global Women's Health. In 2001 Stringer moved to Lusaka, Zambia where he established and led the Centre for Infectious Disease Research in Zambia (CIDRZ) for more than a decade. Dr. Stringer returned to the US in June 2012 to work at UNC, but remains deeply engaged in the Zambia work and in CIDRZ. He has recently assumed the role of Chair of the CIDRZ Board of Directors.
CIDRZ is a Zambian non-profit company and an important partner to the Zambian government in its fight against HIV. It began supporting services to prevent mother-to-child HIV transmission in 2001, and now, through its partnership with CDC and PEPFAR, has helped the Ministry of Health to reach over 1,000,000 women with PMTCT services. In 2003, CIDRZ launched a family-centered AIDS treatment program at 2 primary care clinics in Lusaka through a grant from Columbia University. This quickly evolved into a PEPFAR-funded program that has now supported the enrollment of over 300,000 adults and children into HIV care and treatment services; over 200,00 of these patients have started ART.
Stringer's research focuses on prevention of mother-to-child HIV transmission and AIDS therapeutics, particularly in women. He is Principal Investigator of CIDRZ's NIH-funded HIV/AIDS Clinical Trials Unit, which conducts trials in HIV prevention, antiretroviral therapy, pediatric and maternal HIV, and microbicide prevention. He also hold active funding from the Bill and Melinda Gates Foundation, Absolute Return for Kids, and the Doris Duke Charitable Foundation. He is the author of over 100 scientific articles.
We will post this webcast pending approval of currently unpublished data.