Location: Pelton Auditorium, Fred Hutch, 1100 Fairview Ave N Seattle, WA 98109
Speaker: Elise Landais, PhD- International AIDS Vaccine Initiative
Title: Development of Broadly Neutralizing Antibodies in the IAVI Protocol C HIV primary infection cohort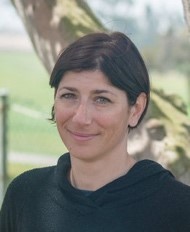 Dr Elise Landais earned her PhD in Immunology in 2005 from the University of Nantes, France, characterizing CD4+T cell responses against Epstein-Barr Virus and evaluating their potential for EBV-associated lymphoma immunotherapy. She continued working on fundamental aspect of anti-infectious CD4 T cell responses during her 5-year postdoc in Pr Luc Teyton's lab at the Scripps Research Institute. Dr Landais joined the IAVI (International AIDS Vaccine Initiative) Neutralizing Antibody Center (NAC) in 2011 to work with Dr. Pascal Poignard on the IAVI Protocol C primary infection cohort, leading studies on broadly neutralizing antibodies (bnAbs) development in the context of HIV evolution, in order to understand the molecular events leading to acquisition of neutralization breadth during natural infection and inform vaccine design. She joined Dr Devin Sok's group in 2018 to continue and extend this work beyond discovery and HIV as part of IAVI's broader mission.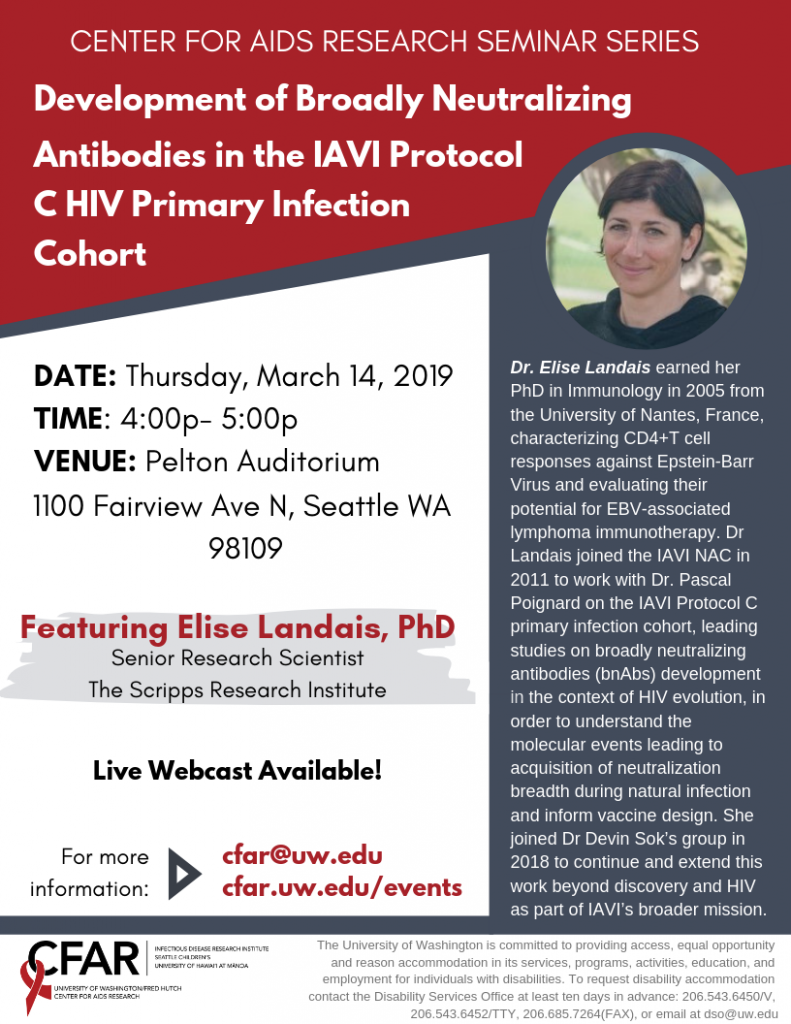 Add to Outlook Calendar / Add to Google Calendar
Live webcast can be viewed here.