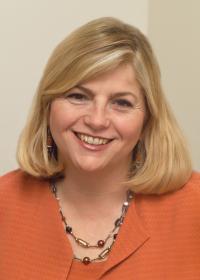 Location: Pelton Auditorium, Fred Hutchinson Cancer Research Center
Speaker: Sharon Hillier, PhD
Affiliation: Magee-Womens Research Institute and Foundation, University of Pittsburgh
Dr. Hillier received her PhD in Bacteriology and Public health from Washington State University. Afterwards, she completed her postdoctoral fellowship in clinical and public health, microbiology, and laboratory medicine at the University of Washington. The primary NIH-funded research emphasis areas in Dr. Hillier's laboratory include (1) the evaluation and testing of topical microbicides for prevention of HIV, and (2) the identification and characterization of vaginal microbes and their relation to preterm birth, pelvic inflammatory disease, and vulvodynia. Dr. Hillier serves as a Professor in the Department of Obstetrics, Gynecology and Reproductive Sciences, Division of Infectious Diseases and Immunology and the Department of Microbiology and Molecular Genetics at the University of Pittsburgh. Additionally, she is the Director of Reproductive Infectious Disease Research at the Magee-Womens Hospital of UPMC.
Add this seminar to your calendar! Outlook/iCalendar - Google Calendar
A live webcast can be viewed at https://uwmedical.adobeconnect.com/cfar.