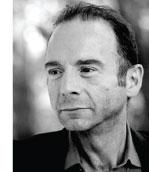 Community Event
Seattle University, Pigott Building
901 12th Ave., Seattle, WA 98122
6 p.m. - 7 p.m.
Social Hour
PACCAR Atrium
Light Refreshments
Informational Community Tables
Meet Timothy Ray Brown, also known
as "The Berlin Patient," the first person
cured of HIV. Learn how he inspires Fred Hutchinson
Cancer Research Center scientists' quest to cure HIV
with cell-based therapies.
7 p.m. - 8:30 p.m.
Moderated Panel Discussion and
Open Q&A
Pigott Auditorium
Julie McElrath, director of Fred Hutch's Vaccine and Infection Disease Division, kicks off a discussion moderated by King 5's Margaret Larson with Timothy Ray Brown and Fred Hutch defeatHIV researchers Drs. Keith Jerome, Hans-Peter Kiem, and Michele Andrasik.
Questions
externalrel@fhcrc.org or 206-667-4211
www.fhcrc.org/fromonetomany
In collaboration with defeatHIV institutions:
Fred Hutchinson Cancer Research Center
University of Washington
Seattle Children's
Beckman Research Institute of City of Hope
Sangamo BioSciences
National Institutes of Health
Sponsored by:
CFAR Curative Therapies for HIV Scientific Working Group
UW/FHCRC CFAR Community Action Board
Sangamo BioSciences
Facilities provided by:
Seattle University