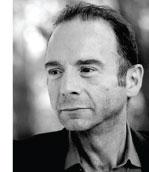 Scientific Forum
HIV Cure Research in Seattle – the Underlying Science
and Clinical Studies
Tuesday, June 18, 2013
11 a.m. - 4 p.m.
Fred Hutchinson Cancer Research Center
Weintraub Building – Pelton Auditorium
1100 Fairview Avenue N., Seattle, WA 98109
Timothy Ray Brown ("The Berlin Patient") is thought to be the only individual functionally cured of HIV. Through a combination of chemotherapy followed by transplantation of HIV-resistant hematopoietic cells, his clinicians provided an important proof of concept that the latent reservoirs of HIV can be eradicated using nontraditional methods. On behalf of the HIV-affected community, he currently serves as an advocate for HIV cure efforts performed by researchers and clinicians across the globe.
This forum will present scientific data from defeatHIV
researchers including Fred Hutch's Drs. Keith Jerome and
Hans-Peter Kiem, and industry partners and collaborators
actively involved in HIV cure efforts on how progress in the lab
is being translated into clinical studies. Timothy Ray Brown
also will be participating in the day's agenda.
Refreshments and light lunch buffet will be provided.
206-667-5761
Deadline June 11
Video Streaming »
Unable to attend? Watch it online.
In collaboration with defeatHIV institutions:
Fred Hutchinson Cancer Research Center
University of Washington
Seattle Children's
Beckman Research Institute of City of Hope
Sangamo BioSciences
National Institutes of Health
Sponsored by:
CFAR Curative Therapies for HIV Scientific Working Group
Sangamo BioSciences
About defeatHIV:
defeatHIV, the Delaney Cell and Genome Engineering Initiative, is one of three Martin Delaney Collaboratories funded by the National Institutes of Health to develop curative HIV therapies. Based at the Fred Hutchinson Cancer Research Center in Seattle, defeatHIV is comprised of scientific investigators and clinicians, from both public and private research organizations, who are committed to finding a cure for HIV.  For more information, please visit defeatHIV.org.