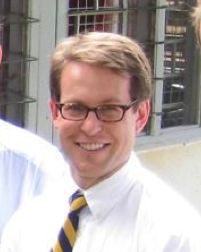 Location: Sze Conference Room, Fred Hutchinson Cancer Research Center
Soren Gantt, MD, PhD, MPH
Seattle Children's Research Institute
Undergrad at Brown University,
MD/PhD at NYU
Pediatric residency and ID fellowship at Seattle Children's
Initially worked on mother to child transmission of HIV in Zimbabwe and Mozambique with Lisa Frenkel
Joined the Uganda Program in 2006, began working on human herpesvirus 8/Kaposi sarcoma with Corey Casper and others
This talk will highlight the work ongoing in Uganda and Seattle to understand the factors that affect control of HHV-8 infection and progression to Kaposi sarcoma (KS). Rather than a traditional malignancy, KS can be best understood as a proliferation of HHV-8-infected cells with concomitant hypervascularity and inflammation that is driven by HHV-8 lytic gene products. Increased HHV-8 replication and risk of KS are clearly associated with immunodeficiency, though the specific responses that are important are unclear. Other risk factors that may be important include age at HHV-8 infection, and malaria and other co-infections. The implications of this work for strategies to prevent KS will be discussed.