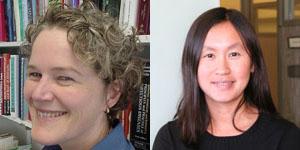 "Bioengineering Solutions to Improve the Health of Women, Children, and Adolescents"
A seminar series sponsored by the UW Global Center for Integrated Health of Women, Adolescents, and Children (Global WACh), the Department of Bioengineering, and the WH Coulter Foundation.
Dr. Jeanne Marrazzo and Dr. Kim Woodrow will discuss the difficulties in preventing HIV-1 infections in women and the potential for microbicides to combat this.
Thursday Jan 26, 4:00-5:00pm, N130A, Foege Building.
Reception Sponsored by the Coulter Foundation to follow.