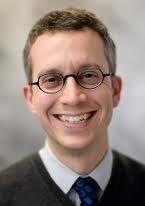 Location:  Room T-733, UW Health Sciences Building
Televised at the following locations:
Harborview Medical Center, Ninth and Jefferson Building (NJB) - 1360
Seattle Children's Research Institute - Pearl Jam Room 806
Washington State University - Riverpoint Campus, Spokane Academic Center (SAC) - Room 515
University of Alaska - Anchorage - CPISB 101-D; Fairbanks - 210 West Ridge Research Building
Dr. Baeten received his PhD in Epidemiology and his MD from the University of Washington.  His research focuses on epidemiologic studies of HIV and other sexually transmitted infections and clinical trials of novel HIV prevention interventions.  Dr. Baeten has worked on studies of HIV prevention in Africa for more than 15 years.  He co-chairs the Partners PrEP Study, which recently demonstrated that using anti-HIV medications as pre-exposure prophylaxis (PrEP) provided 75% protection against heterosexual HIV acquisition.  The results from that study served as the basis for the first approval by the U.S. Food and Drug Administration of a medication for preventing HIV acquisition.
For more information, contact somevent@u.washington.edu.