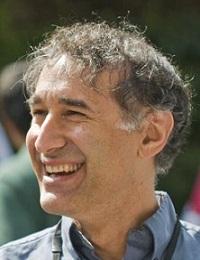 Michael Emerman, PhD
Member, Human Biology Division and Basic Sciences Division
Fred Hutchinson Cancer Research Center
Location: Pelton Auditorium, Fred Hutchinson Cancer Research Center
Dr. Michael Emerman trained with two Nobel laureates; he obtained his Ph.D. in Cellular and Molecular Biology at the University of Wisconsin-Madison in 1986 under the guidance of Dr. Howard Temin and continued postdoctoral training at the Pasteur Institute in Paris to work with the co-discoverer of HIV, Luc Montagnier.   During that time, he characterized HIV-2 and discovered the function of one of the key regulatory genes of HIV-1. Since 1989, Dr. Emerman has led a lab at the Fred Hutchinson Cancer Research Center where he is now a Member in Human Biology and Basic Sciences and has appointments at the University of Washington as an Affiliate Professor in the Departments of Microbiology and Global Health.
 
Dr. Emerman's lab has focused on the molecular and cellular biology of HIV.  His group showed that HIV is different from other viruses in its family by being able to infect non-dividing cells.  This property has been exploited by others to develop HIV-like gene transfer vectors.  Dr. Emerman's group also discovered that an HIV protein that causes cell cycle arrest.   In more recent years, Dr. Emerman's lab has focused on the evolutionary battle between viruses and their hosts using HIV as a model.   Along with his collaborator, Dr. Harmit Malik at the FHCRC,  he invented a name for these studies, "Paleovirology", to capture the concept that ancient viruses have shaped our genome in ways that impact our resistance or susceptibility to modern-day emerging viruses.  
Dr. Emerman has published over 110 peer-reviewed articles on the molecular virology of HIV.  He was the recipient of an American Foundation for AIDS Research Scholar Award and a National Institute of Allergy and Infectious Diseases Merit Award.  He  is the Editor-in-Chief of Virology and Associate Editor of PLOS Pathogens.  Since 2006 he has been Director of the Molecular and Cellular Biology PhD program at the University of Washington/FHCRC where he also teaches a graduate course called "Human Pathogenic Viruses".
Watch the live webcast at http://uwmedical.adobeconnect.com/cfar.  This talk will not be recorded.