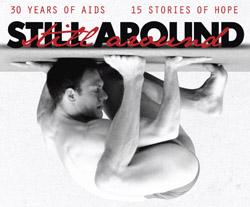 Location:  Egyptian Theater, 805 East Pine Street, Seattle, WA  98122
To commemorate World AIDS Day and 30 Years of AIDS, there will be a free screening of "Still Around", a compilation of 15 short films about people thriving while living with HIV. 
For more information go to this link:  http://www.thehivstoryproject.org/films/. Seating is first-come, first-served.  This film has not been rated.  For more information, call:  206-296-4649.
Presented by :  Public Health - Seattle & King County, Three Dollar Bill Cinema, and HIV@30.