2014-2015 Infrastructure Awards
PI: Joseph Zunt
Project:  Polycom at the Thai Red Cross AIDS Research Center
Improved communication with colleagues in Thailand will enhance our upcoming HIV workshop by allowing us to follow up with additional video-based training at low cost. Collaborative research efforts between Southeast Asian institutions will also be improved by a more reliable videoconferencing system.  
PI: John Kinuthua
Project: Cervical Cancer Prevention at the Kenyatta National Hospital Discordant Couples Clinic
Cervical cancer is a leading cause of mortality among women in Africa, especially in HIV-positive women. This award will purchase colposcopy and cryotherapy equipment for the Discordant Couples Clinic at Kenyatta National Hospital in Nairobi, Kenya. This equipment would improve capacity to prevent cervical cancer and respond more effectively to an important women's health problem. With a colposcope, we could follow-up VIA or cytological abnormalities with a biopsy, facilitating definitive diagnosis of cervical pathology to guide treatment. Both machines are important long term investments for ongoing and future research at DCC. We can reduce cervical cancer mortality in our population through more effective prevention.
PI: Kenneth Sherr
Project: Conference room improvements at the Beira Operations Research Center
With leadership from UW faculty, the Beira Operations Research Center (CIOB) was developed as a satellite of the Mozambique Ministry of Health's National Institutes of Health to coordinate and build capacity for implementation research in the 4 central provinces of the country. Research conducted through the CIOB focuses on understanding and improving health systems, crossing scientific disciplines and thematic concentrations. Currently the CIOB meeting room which houses meetings, protocol reviews as well as scientific research trainings and conferences can currently only seat 15 people at shared tables. Through CFAR support, 18 desks and 54 chairs will be purchased for the conference room. 
PI: Benson Singa
Project: Server improvements at the Kenya Medical Research Institute to support UW Kenya
The University of Washington and the Kenya Medical Research Institute (KEMRI) have a long history of successful collaboration in research and training, spanning over 2 decades. The KEMRI/UW working group consisting of both KEMRI and University of Washington investigators and collaborators currently houses the UW-Kenya organization secretariat which oversees financial as well as Human Resource administrative issues for all UW-Kenya projects.  This project will upgrade the data and IT Infrastructure at the KEMRI/UW Offices to sustain the functions of both the KEMRI-UW working group and UW-Kenya secretariat office.
2013-2014 Infrastructure Awards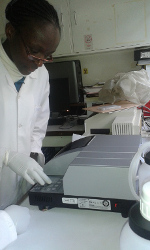 PI: Rose Bosire
Project: Paediatrics Research Laboratory equipment (Automated ELISA microplate washer) for University of Nairobi
These funds will be used to purchase and install an Automated ELISA microplate washer.  The plate washer will increase the volume of assays that can be conducted in the laboratory since plates can be washed while others are processing.  The plate washer isprogrammable to many variations of ELISA washes, up to 75 programs, which greatly decreased the burden on lab staff.
PI: Carey Farquhar & Peter Cherutich
Project: Establishing a scalable Open Data Kit server solution for Kenya National AIDS & STI Control Programme
This proposal would establish a scalable ODK server solution for CFAR projects in Kenya. This would lower the barrier-to-entry substantially for this modern approach to field data collection for the CFAR community. This will be accomplished by purchasing a single computer server, containing a base image of a single ODK server, with the capacity to clone-on-demand this base image using virtualization technology, essentially simulating individual servers for new research projects as they are needed.
PI: Scott McClelland
Project: Clinical Trials Research Laboratory equipment (dry chemistry analyzer and automatic pipettes) for University of Nairobi
To optimize the laboratory for smaller studies, a combination of different technology and replacement of aging equipment is needed. Specific needs include a dry chemistry analyzer and replacement of a set of automatic pipettes. A dry chemistry analyzer is ideal for smaller studies. It provides an inexpensive method for processing smaller numbers of samples and avoids bundling required assays with additional testing that is not needed. This equipment will be used to perform a range of human blood chemistries needed for diagnosis, treatment, and safe drug administration for participants in our research. For studies with participant numbers in the hundreds, this is an economical way of performing these tests, reducing costs by 60 to 80%.
PI: Manuel VIllaran & Ann Duerr
Project: Upgrade in virtual communication capabilities (SharePoint technology) for Asoc. Civil Impacta Salud y Educacion
SharePoint technology allows creating personalized websites according to the individual's profile, administered and secured by the institution, however fed by the user. The acquisition of SharePoint technology will improve the researchers' capability to store, organize, access, transmit and share information in a more agile manner, without depending on external sources. The software allows a more personalized way to access information with the added value of institutional security systems, both physical and virtual, considering that Impacta handles confidential information from study participants. According to Impacta's structure and number of active protocols, the mentioned technology will smooth and ease timely communication within the institution and key collaborators.
2012-2013 Infrastructure Awards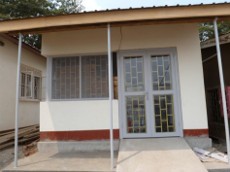 PI:  Casper, Corey
Project:  Space renovations to house a new generator at the Uganda Cancer Institute
This award funds space renovations to house a new generator for the production of liquid nitrogen and to assist with its installation in the renovated facility. The liquid nitrogen from this generator will be used to support CFAR and other research activities at the site in Uganda.
PI:  Chung, Michael
Project:  Purchase of Teleform software for use at the Coptic Hope Center for Infectious Diseases
These funds will be used to purchase the Teleform software system to keep up with the huge volume of data that is being entered given the existing and upcoming clinical trials being conducted at the Center. It will reduce data-entry errors and increase the capacity of database management and analysis.
PI:  Gottlieb, Geoffrey
Project:  Funds to set up and validate assays onsite at the Clinique des Maladies Infectieus, Universite Cheikh Anta Diop de Dakar
This award will be used to help set-up and validate the HIV-2, HIV-1 and other m2000 assays onsite in Senegal, which will have a profound impact on their ability to conduct ongoing studies both for patient/subject management and ART decisions.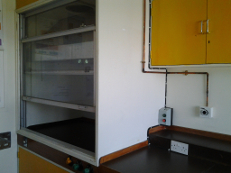 PI:  Obimbo, Elizabeth
Project:  Establishing a negative pressure room to collect induced sputum samples at Kenyatta National Hospital
This award funds the establishment of a negative pressure room for the purpose of collecting induced sputum samples, which will build current and future research capacity for studies involving pediatric TB/HIV.
PI:  Patterson, Janna
Project:  Purchase of Freezerworks Basic 7.0 software for use at Bondo and Ahero District Hospitals
The funds for Freezerworks Basic 7.0 software will allow multiple users to simultaneously archive samples, increasing the speed of receiving samples and decreasing the potential for a backlog of samples, records, or results.
2011-2012 Infrastructure Awards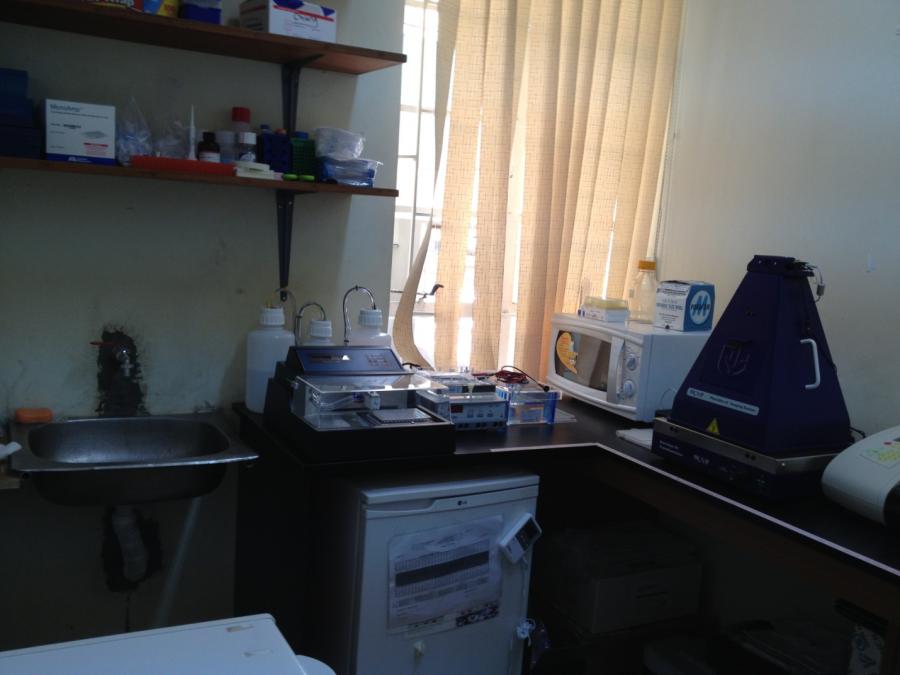 PI:  Frenkel, Lisa & Chung, Michael
Project:  Equipment to Implement Oligonucleotide-Ligation-Assay (OLA) at Coptic Hope Center
This award allows for the purchase of equipment to implement rapid, inexpensive testing for HIV-drug-resistance by OLA, a low cost assay. Assays cannot currently be performed in the Kenyan laboratory and specimens must be shipped to Seattle, which is both expensive and time consuming. Transferring this technology to the Coptic Hope Center in Nairobi will save time and money, as well as promote the development of human capacity in Kenya.
PI:  McClelland, Scott
Project:  Roof Repairs at Coast Provincial Hospital
This award funds roof repairs over laboratory and conference space to protect valuable samples and equipment for the University of Washington / University of Nairobi HIV & STD Research Project in Mombasa.  The site benefits a large number of CFAR-affiliated investigators and projects.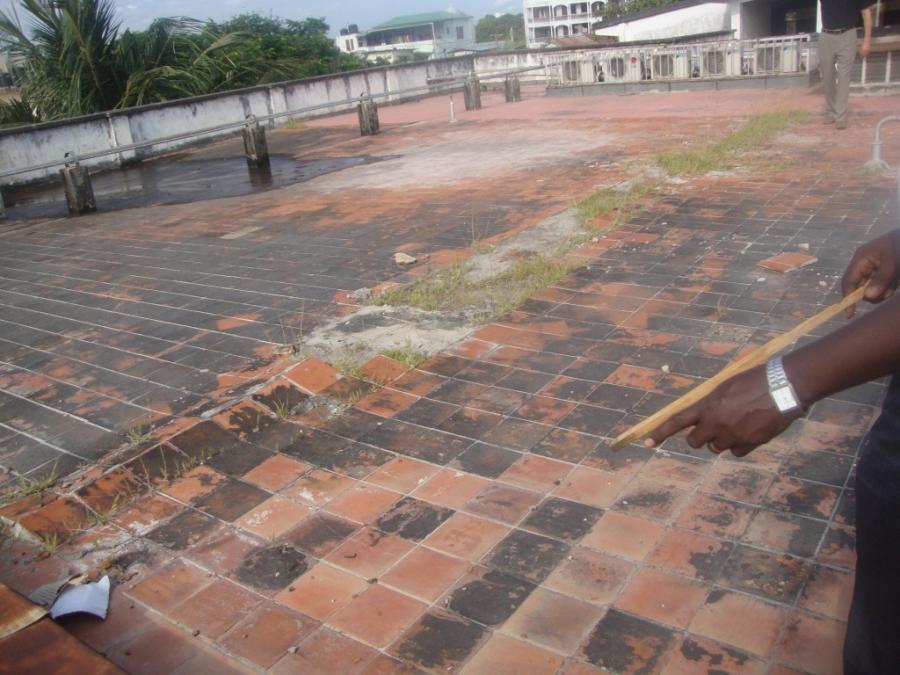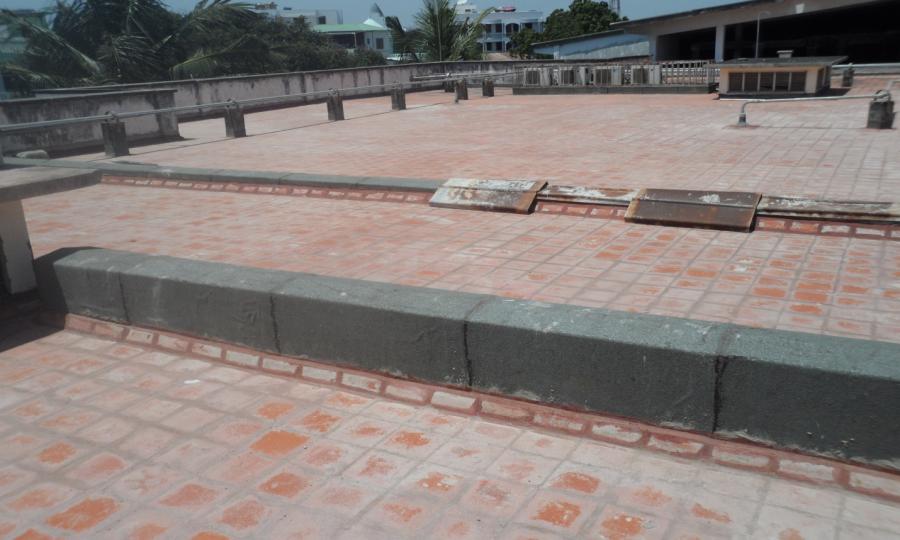 Before and after photos of the hospital roof
PI:  Nakku-Joloba, Edith & Baeten, Jared
Project:  Setting up a Telecommunication System within the Center for Excellence for Discordant Couples
These funds will be used to purchase a telecommunication and conferencing system to use within the new Center for Excellence in Kasangati. The Center for Excellence is being built in part by funds from a CFAR Major Infrastructure Award to Dr. Connie Celum.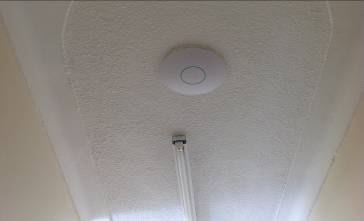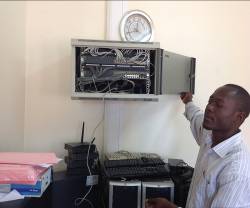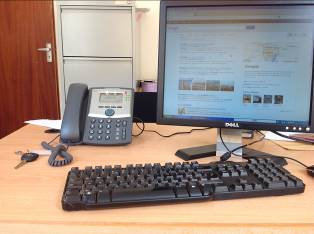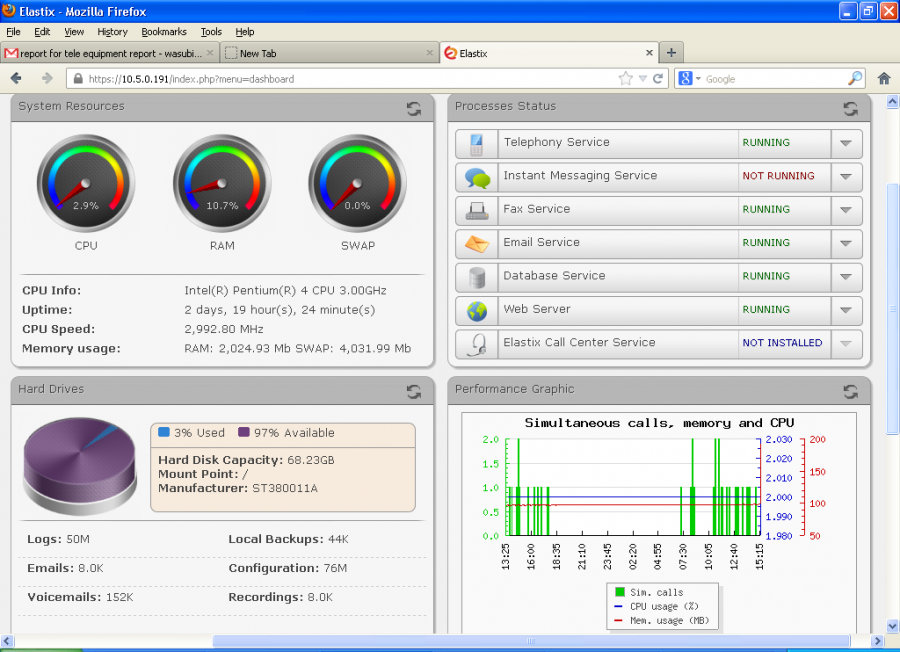 PI:  Unger, Jennifer
Project:  Solar Panels for Alternative and Sustainable Power at the Ahero sub-District Hospital
Solar panels will be purchased and installed with the funds from this infrastructure award. They will provide a reliable and continuous energy source to computers and laboratory equipment at the research site.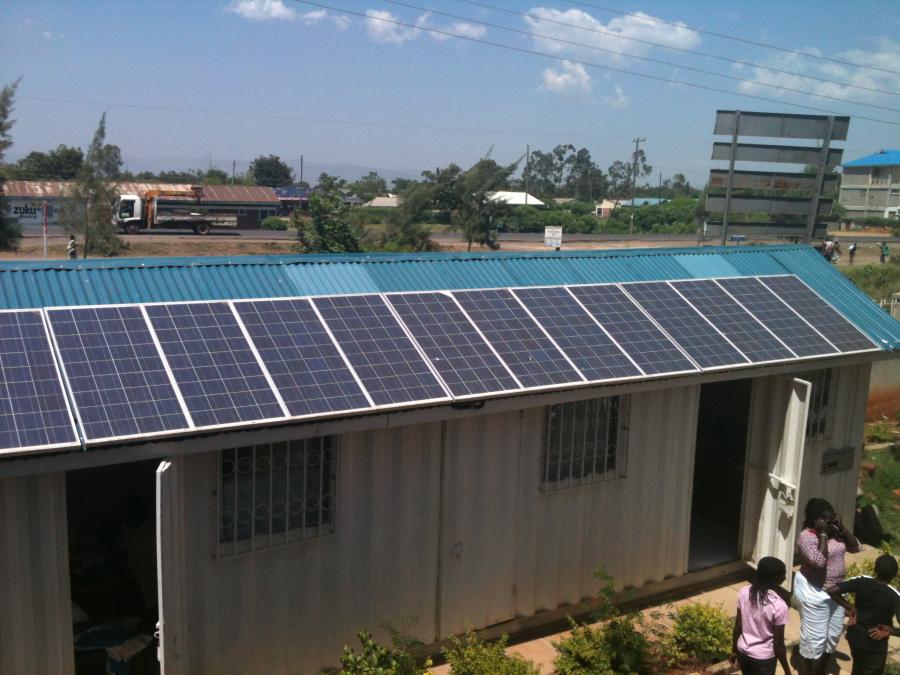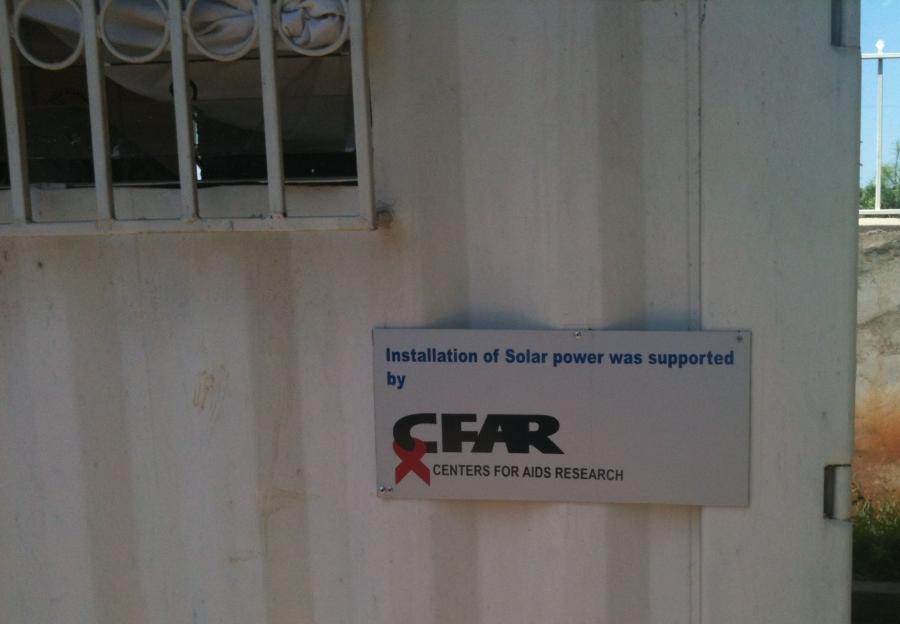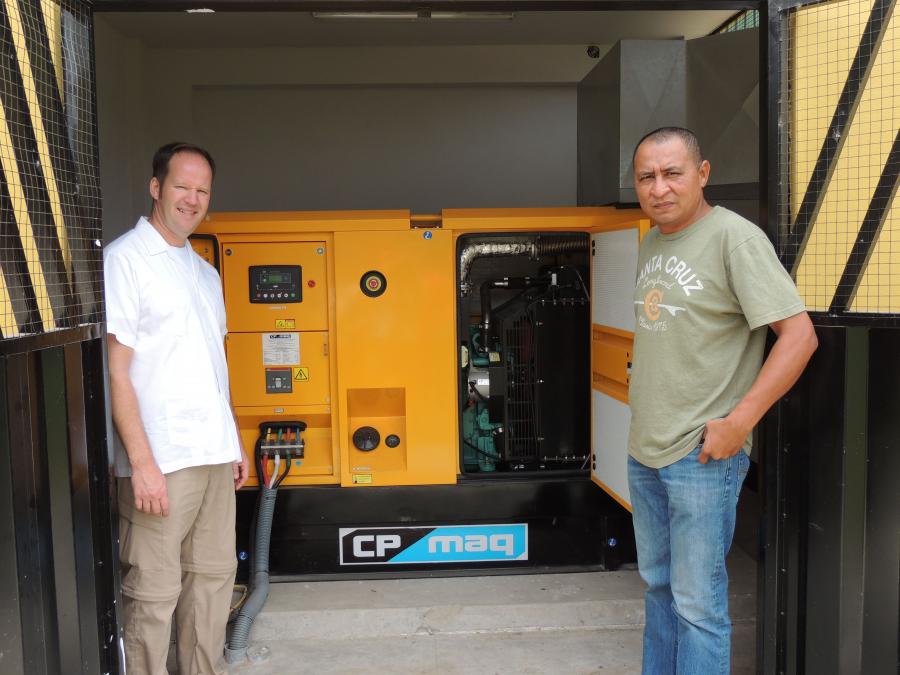 PI:  Zunt, Joseph & Alarcon, Jorge & Centurion, Arturo
Project:  Back-Up Generator for the Instituto de Medicina Tropical of the Universidad Nacional Mayor de San Marcos
A back-up generator is needed at this STI laboratory in Lima to ensure a stable electricity supply for work and reliable storage of biological samples for projects between the University of Washington and the Universidad Nacional Mayor de San Marcos.

2010 Infrastructure Awards
PI:  Bosire, Rose
Project:  Document Archive Room at Kenya Medical Research Institute 
This infrastructure award funds a dedicated study document archive for UW-affiliated projects that meets international standards and requirements for protection of information obtained from research participants.
PI:  Chung, Michael
Project:  Thermocycler and Plate Reader for Oligo-Nucleotide-Ligation-Assay Capacity at Coptic Hope Center 
This award funds the purchase of two pieces of equipment, a thermocycler and plate reader that will allow the site to increase technologic capacity and train more Kenyans in both laboratory work and clinical research.  Members of a UW lab will train Kenyan personnel on-site to set-up and validate the assay; and will assist in ongoing quality control with regular validation of laboratory assay performance under standards required for CLIA-certification.  The new equipment will allow for future studies focused on HIV-drug resistance or other pathogens for which PCR and/or the plate reader are used to generate data.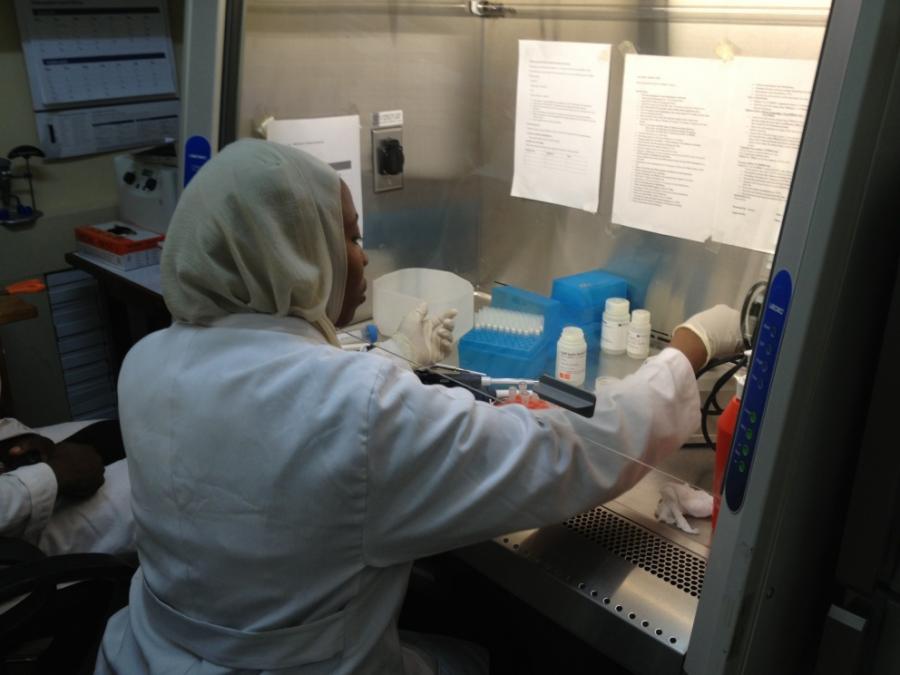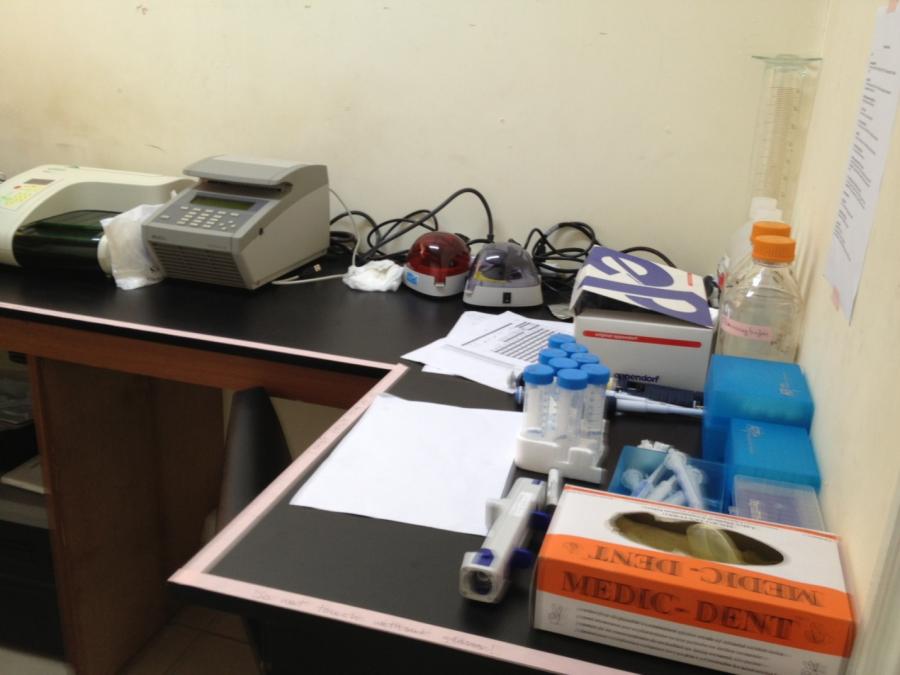 Before and after photos of the lab
PI:  Kinuthia, John
Project:  Study and Clinic Space in Western Kenya 
This award funds the creation of private space for interviews and examinations, an area for the collection of blood and genital specimens, a space for laboratory functions, a small office area for secure storage of data and study administration, and expansion of existing specimen storage capacity and new cold storage equipment in the clinics.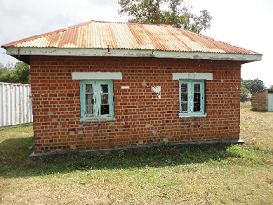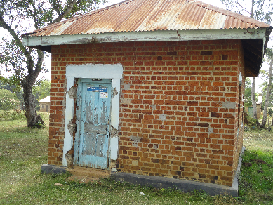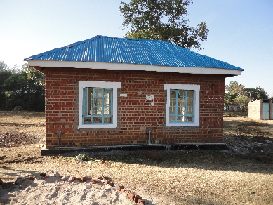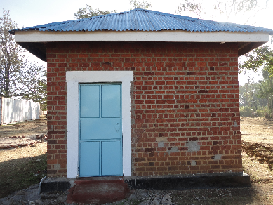 Before and after photos at the Bondo District Hospital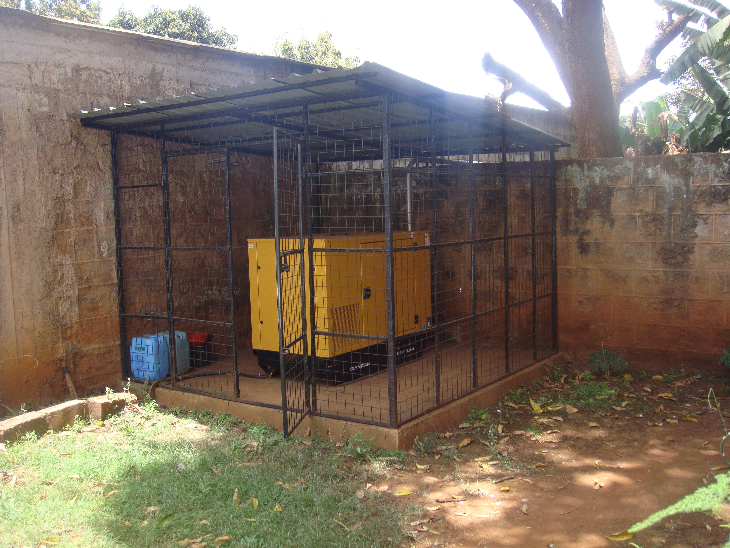 PI:  Mugo, Nelly
Project:  Generator for Back-up Power at the Thika Partners Study Clinic 
The Thika Partners Study Clinic was established in 2006 as an UW International Clinical Research Center (ICRC) site. The clinic pharmacy and specimen storage refrigerator require strict temperature control, data are transmitted via internet and all other office equipment is dependent on adequate regular power supply. The local power and lighting company has a high frequency of power outages, particularly in the dry season due to low water levels (much of the power supply is hydroelectric). With power rationing common, this award funds an automatic generator for provision of a consistent back-up power supply.
PI:  Zunt, Joseph
Project:  Central Step-down Transformer and Voltage Stabilizer for Universidad Nacional Mayor San Marcos STI Laboratory
Through CFAR International Core support, the Institute received a donation of laboratory equipment from the ICOS Corporation. An electrical substation with high capacity connection to the STI laboratory has been installed, but there is no central step-down transformer to convert 220v to 110v required for the equipment donated by ICOS, nor is there a voltage stabilizer that would reduce the chances of damage to laboratory equipment from the frequent voltage surges in Lima, Peru. This award funds purchase and installation of a central step-down transformer and voltage stabilizer to accommodate the STI laboratory equipment.  


PI:  Payne, Barbara
Project:  Improvements to freezers for specimen storage for the University of Nairobi Pediatrics Department 
The infrastructure award will enable the laboratory to install a data logger temperature monitoring and alarm system for the -80 freezers and liquid nitrogen tanks in the repository and install an oxygen depletion monitor before relocation of the laboratory's existing liquid nitrogen tanks into the new repository.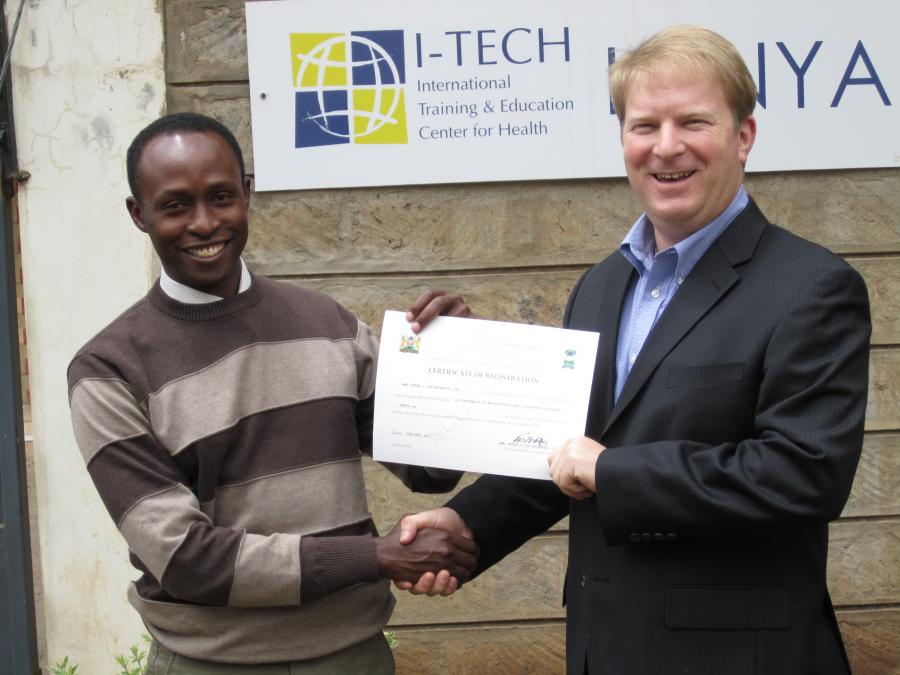 PI:  Farquhar, Carey
Project:  NGO Registration and Legal Fees for the formation of UW-Kenya 
The University of Washington is in an ongoing process of establishing a Non-Governmental Organization (NGO) in Kenya to facilitate current and future research: UW-Kenya.  This award funds a portion of legal and registration fees associated with establishing the NGO.  Establishment of the NGO will reduce overall costs across projects in Kenya since UW-Kenya will distribute administrative, fiscal and human resources for conducting research in Kenya amongst the various projects.
2009 Infrastructure Awards 
PI:  Kinuthia, John
Project:  Facilitating Study Space at Ahero Subdistrict Hospital
The funds from the infrastructure award were used to purchase a 40 feet container that was placed at Ahero sub-District Hospital. The container was partitioned to create 4 rooms, 2 to be used for clinical procedures, a laboratory and the data office.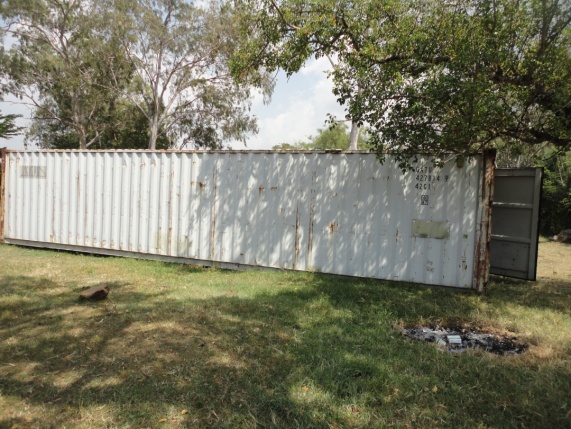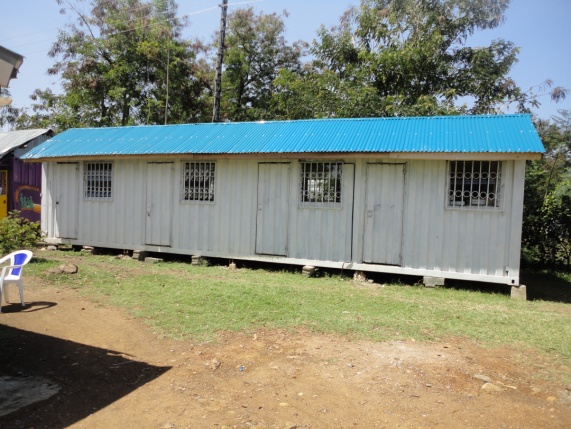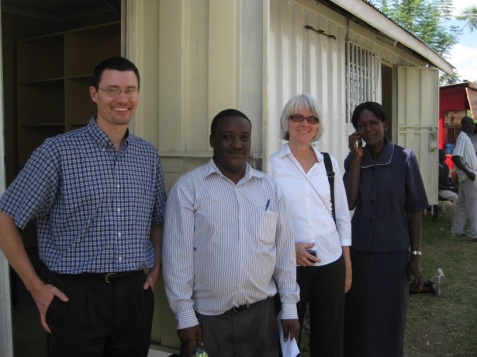 Study space at Ahero sub-district hospital before and after award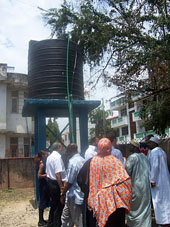 PI:  McClelland, Scott 
Project:  Facilitation of Water Supply at the Ganjoni Clinic 
The municipal water supply at the University of Washington/Un iversity of Nairob i Collaborative for HIV /STD Research, which has been failing in the Ganjoni neighborho od over the past decade, leaves clinical staff without water on most days. This project funded placement of a bore hole to access the supply of ground water, benefitting resear chers, staff, and participants as well as municipal staff working at the clinic. This infrastructure award  has been transformative for the Ganjoni site, which now has an abundant supply of water for all needs.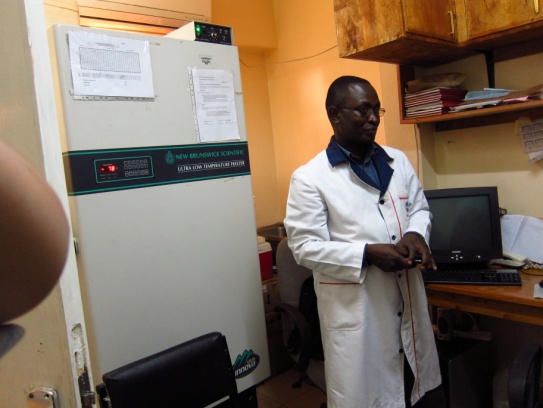 PI:  Chung, Michael
Project:  Ensuring safety of samples at the Coptic Hope Center Laboratory
This award purchased a C02 freezer backup system to preserve valuable samples in the event of power outage and generator failure. The backup system has been a very useful device in that it has enabled has to consistently maintain the samples at the required temperatures despite the frequent power fluctuations. (Freezer backup system is visible above the freezer).
PI:  Morris, Martina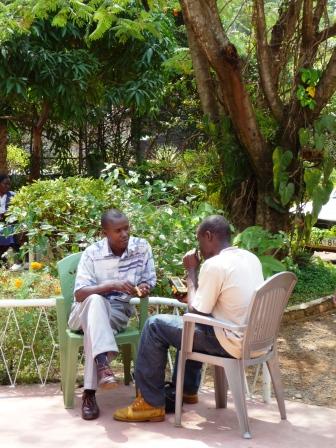 Project:  Promoting New Technologies in Data Collection
The University of Nairobi – Center for HIV Prevention and Research (UoNCHPR) is an NIH funded interdisciplinary center that supports several ongoing research collaborations between scientists at UW and University of Nairobi.  This award provided partial funding for purchase of hand-held PDA data collection tools that are a shared resource for HIV research projects in Kenya. Their use is coordinated by the UoNCHPR Associate Director for Research and maintained by the Center IT staff with assistance from the UW Center for Studies in Demography and Ecology Information Core in technical assistance and on-site training.  The local staff manage the allocation of PDAs across the different projects that submit requests, provide programming support on Pendragon forms, and train research project staff in the use of the PDAs.  The PDAs have been used by 4 research projects and have been in use continuously since they were delivered.