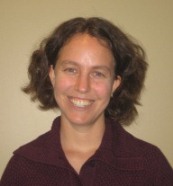 Assistant Professor, Epidemiology
Assistant Professor, Global Health
CFAR ROLE:
Core Faculty, Sociobehavioral and Prevention Research Core
RESEARCH INTERESTS:
Mathematical modeling of HIV, Migration and health, Sexual networks
Research Locations: U.S., Ghana
EDUCATION:
MPH, Epidemiology, University of Washington 2010
PhD, Demography, Princeton University 2005
BS, Mathematical Sciences, University of California Santa Barbara 1998
SERVICES:
Mathematical Modeling Consultation
PUBLICATIONS:
Cassels S and Singer B. (2010) "Population Decline Induced by Gonorrhea and Tuberculosis Transmission: Micronesia during the Japanese Occupation, 1919 – 1945." Journal of Population Research 27(4): 293-313. (PMCID: PMC3109672)
Cassels S and Goodreau SM. (2011) "Interaction of mathematical modeling and social and behavioral HIV/AIDS research." Current Opinion of HIV/AIDS 6:119 – 123. (PMCID: PMC3091501)
Pearson CR, Cassels S, Kurth AE, Montoya P, Micek M, and Gloyd S. (2011) "Change in Sexual Activity 12 months after ART initiation among HIV-positive southern Africans." AIDS and Behavior 15(4): 778 – 787. (PMCID: PMC3357499)
Goodreau SM, Cassels S, Kasprzyk D, Montaño D, Greek A, and Morris M. (2012) "Concurrent partnerships, Acute Infection and HIV Epidemic Dynamics among Young Adults in Zimbabwe." AIDS and Behavior 16(2): 312-322. (PMCID: PMC3394592)
Cassels S, Manhart L, Jenness S, and Morris M. (In Press) "Short-term mobility and increased partnership concurrency among men in Zimbabwe." PLoS One.
Katz DA, Cassels S, Stekler JD. "Replacing Clinic-based Tests with Home-use Tests May Increase HIV Transmission among Seattle Men Who Have Sex with Men: Evidence from a Mathematical Model." Under review at Sexually Transmitted Diseases.
LINKS:
Faculty page [1]
CONTACT:
Center for AIDS Research
Mail stop 359931, Harborview Medical Center
325 9th Ave
Seattle, WA 98104
scassels at uw.edu
Ph: (206) 897-1758
fax: (206) 744-3693