Background:
Sexual concurrency is not unique to the Black community. However, it could be one important factor behind the continued spread of the disease in communities with already high numbers of people living with HIV. In these communities, overlapping relationships create tighter sexual networks that fuel the spread of the infection. The Seattle/King County Black community has disproportionately high rates of HIV. Because of this, and the community's expressed interest in addressing the issue, the CFAR/CFAS Community Advisory Board (CAB) developed this campaign.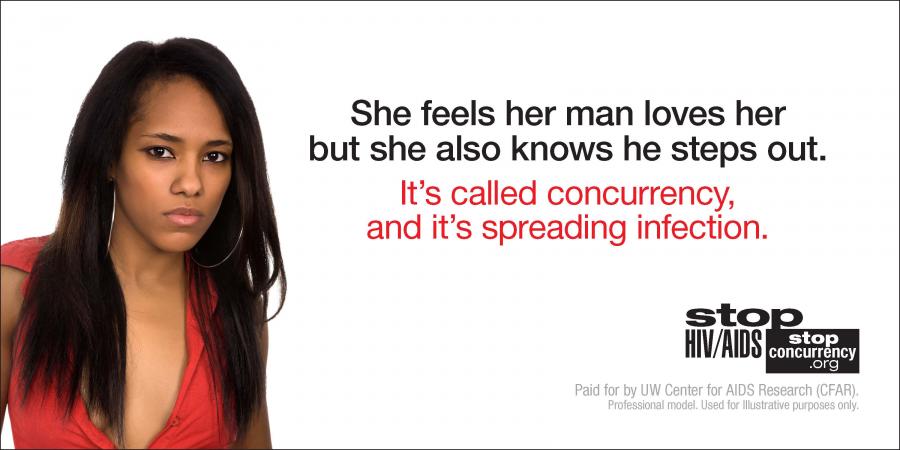 Campaign Development: Community Based Participatory Research
The CFAR/CFAS CAB is comprised of local community members, service providers, community-based organizations, students, and researchers. Its goal is to encourage communication and build trustworthy collaborations between CFAR and the communities it serves in an effort to enhance local, national, and international prevention, treatment, and education activities.
In 2007, the CAB hosted a community seminar to encourage dialogue about the most up-to-date research on sexual concurrency and the transmission of HIV. The seminar, Disparities in HIV-STIs: Impacts on African-American and African-Born Populations, was a huge success and was attended by over 150 community members, students, and researchers.
At this time, community members, many of whom were members of the CAB, expressed a deep concern about sexual concurrency in their communities. They worried that no one discussed it, even when it was occurring, and that community members didn't know about the relationship between concurrency and the spread of HIV. In response, they wrote a R21 grant for the development of culturally-relevant concurrency messaging to be piloted in King County.

Research to inform the campaign began in 2008. Key informant interviews and focus groups were conducted with over 100 members of the local Black community. Their stories, experiences, and observations have informed the development of these ads. Every step of the process has been directed by CAB members. This campaign has been developed for the Black community, by the Black community.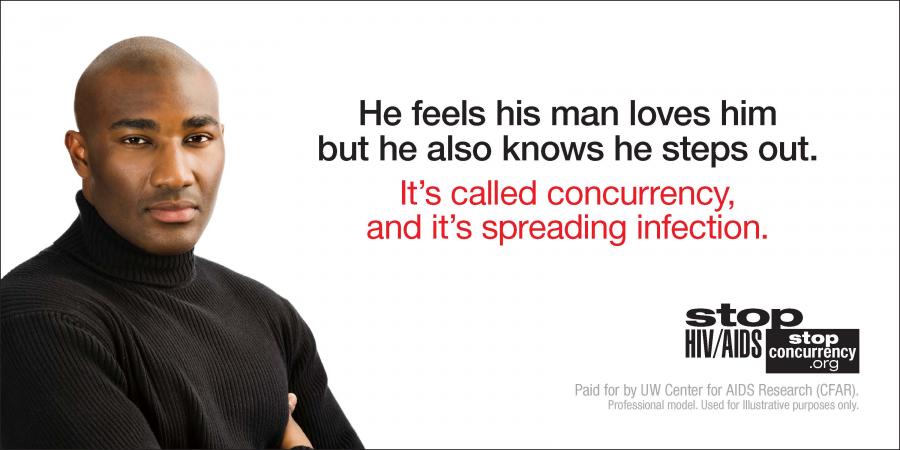 The Campaign:
This research project is currently underway. The concurrency messaging campaign launched on June 17, 2011. Messages are being disseminated throughout the African American and African-born communities in Seattle/King County through posters and postcards. Advertisements on public transit will also be used. The campaign will then be evaluated. More information is available on the project website at www.stopconcurrency.org [2].