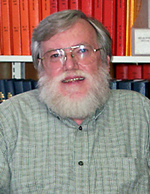 Director, Alcohol and Drug Abuse Institute
Professor, Department of Psychiatry and Behavioral Sciences

CFAR ROLE:
Director, Substance Abuse and HIV/STI Scientific Working Group

RESEARCH INTERESTS:
Cognitive-behavioral approaches to substance abuse and its treatment
Relapse prevention
Patient-treatment matching
Assessment of addictive behaviors
Treatment-seeking behavior among substance abusers

EDUCATION:
BS Psychology, Seattle University
MA Psychology, Western Washington University
PhD Clinical Psychology, University of Washington

RECENT PUBLICATIONS:
Donovan DM, Ingalsbe MH, Benbow J, Daley DC. 12-step interventions and mutual support programs for substance use disorders: An overview. Social Work Public Health 2013;28(3-4):313-332.
Gueorguieva R, Wu R, Krystal JH, Donovan DM, O'Malley SS. Temporal patterns of adherence to medications and behavioral treatment and their relationship to patient characteristics and treatment response. Addict Behav 2013;38(5):2119-27. PubMed [1]
Morasco BJ, Turk DC, Donovan DM, Dobscha DK. Risk for prescription opioid misuse among patients with a history of substance use disorder. Drug Alcohol Depend 2013;127(1–3):193–199. PubMed [2]
Donovan DM, Daley DC, Brigham GS, Hodgkins CC, Perl HI, Garrett SB, Doyle SR, Floyd AS, Knox PC, Botero C, Kelly TM, Killeen TK, Hayes C, Kau'iBaumhofer N, Seamans C, Zammarelli L. Stimulant abuser groups to engage in 12-step (STAGE-12): A multisite trial in the National Institute on Drug Abuse Clinical Trials Network. J Subst Abuse Treat 2013;44(1):103-14. PubMed [3]

LINKS:
Alcohol and Drug Abuse Institute Faculty Page [4]

CONTACT
1107 NE 45th Street, Suite 120
University of Washington, Box 354805
Seattle, WA 98195-4805
tel: 206-543-0937
fax: 206-543-5473
ddonovan at uw.edu