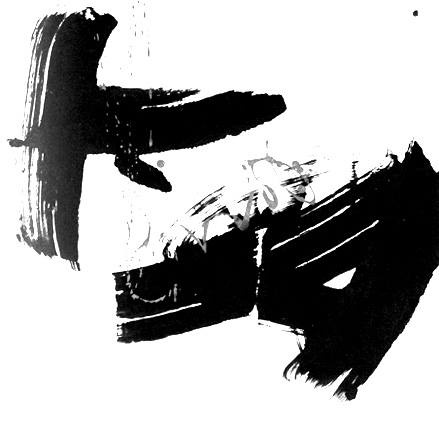 Luo Qi i (b. 1960), a professor at the Chinese Art Institute, is a proponent of the postmodern "Calligraphyism" movement. This aesthetic movement aims to develop calligraphy into an abstract art. Characters do not need to retain their traditional forms or be legible as words.
Can you see any traditional brushstrokes in the work at the right?
If Chinese viewers cannot recognize any characters, should it still be called calligraphy?