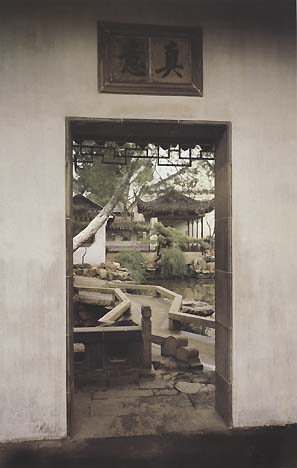 Chinese garden designers use "borrowed views," picturesque views that are framed by parts of the buildings themselves but exist beyond the walls of the garden proper.
Sometimes views are borrowed from other parts of the garden. "Leak windows" are openings decorated with lattice designs that allow the viewer glimpses into smaller courtyards and spaces that the building would otherwise hide.
What difference can you perceive in how you would experience this type of garden compared with the garden of a French villa or an English country garden?