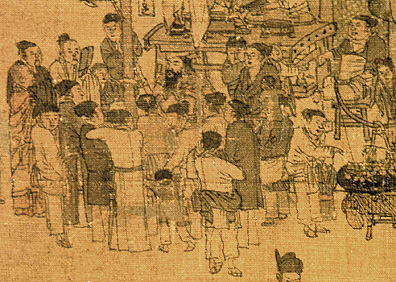 What different social groups do you see represented in this small gathering of people?
What do you think the individual at the center of the group might be doing to draw their attention?
As you look through this and the following details, you may notice that one social group seems proportionally under- represented. What is that group, and what do you think accounts for its absence?