August 24, 2006
William Armstrong Killed in Plane Crash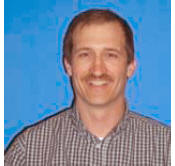 Professor William Armstrong died in an airplane accident yesterday evening. He was killed when he attempted a crash landing near the runway at the Laramie Regional Airport at 6:35 p.m.
Bill joined the Department of Mechanical Engineering at the University of Wyoming in the Fall of 2001.
During his tenure at University of Wyoming, Bill did an excellent job in establishing a strong presence in research and teaching. His enthusiasm and his extraordinary work ethic have had a real impact on this College. Bill was an innovative and dedicated instructor and a very successful researcher. He constantly sought to improve the content and delivery of his course material, and his work in the classroom was always focused on student learning. Billís research approach was also innovative in that he saw unique ways of applying ideas from a wide range of fields to the interdisciplinary topics on which he worked.
Bill was one of the most talented, productive, and hardest working colleagues and he will be dearly missed.
Bill was a former student of Professor Minoru Taya at the University of Washington. He received his Masters in 1987, followed by his Ph.D. in 1991 while at the University of Washington.
He is survived by his wife Laurel, his daughter Jesse (2 years old), and his sons Isaac and Rustin (13 and 6 years old).
Please send donations to:

The Armstrong Family Benefit Fund
c/o Uniwyo Credit Union
1610 E. Reynolds St
Laramie, WY 82072

Please write the account number (Account: 36776) be written on any checks mailed.