Lab Founder & Director: Professor Tim Leung (timleung@uw.edu)
Follow us on LinkedIn
About
The CFRM Quantitative Analytics Lab (QAL) is a research center focused on the design and development of quantitative models, analytical tools, and algorithms to solve practical problems in the finance industry and beyond. The primary objective of QAL is to facilitate research collaboration and strategic partnership between CFRM and industry.
QAL aims at providing research opportunities for AMATH/CFRM faculty and students in computational finance and risk management, with a high emphasis on practical applicability and industry relevance. The projects typically involve the interplay of big data, machine learning approaches, statistical methods, stochastic models, and optimization algorithms. Through on-going research efforts, QAL promotes academic advances in computational finance and risk management. Applications include, but are not limited to, financial data analytics, algorithmic trading, cryptocurrency, credit risk modeling, as well as derivatives pricing and hedging.
The QAL faculty and staff will engage with industry professionals and other stakeholders to create new research projects and other collaborative opportunities. Seminars and workshops for professionals and students will also be offered.
The QAL research projects are designed to solve practical problems in industry, with heavy emphasis on the utilization of big data, quantitative methods, and algorithms. Most recent research areas include:
Financial Machine Learning
Artificial Intelligence (AI) & FinTech
Algorithmic Trading
Portfolio Optimization
Cryptocurrency
Commodity Markets
Risk Management
Participate
QAL welcomes suggestions for new research ideas and new ways to facilitate research with industry. Companies are encouraged to contact the QAL director. Students are encouraged to participate in current research projects. To be included in our student database for potential project participation, please complete this form.
The Lab
The CFRM Quantitative Analytics Lab is a research lab for University of Washington Seattle faculty and students, and does not offer any degree programs. Please contact Lab Director Tim Leung at timleung@uw.edu with any questions.
Lewis Hall, University of Washington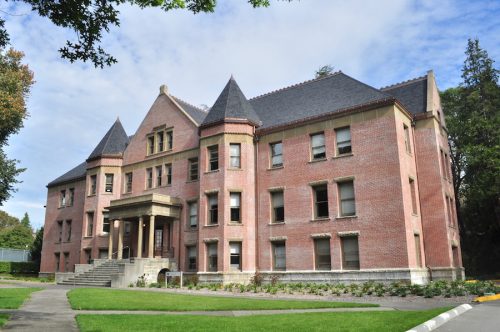 Partners and Collaborators