CoSSaR
Environment
---
Current operational tornado warnings are dichotomous and assume an even distribution of risk inside the warning area. However, not every location inside a warning area has an equivalent level of risk. Probabilistic tornado warnings have the potential to better convey the differential risk that people face from a specific tornado threat based on where they...
---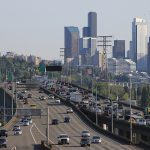 In collaboration with the Mobility Innovation Center (MIC) and Challenge Seattle, CoSSaR is working to enhance the design and delivery of an enhanced integrated corridor management (ICM) system and related services for the Washington State Department of Transportation (WSDOT) and the city of Seattle. In the larger scheme, these services will enhance the capabilities of...
---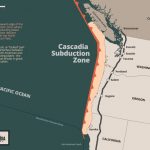 Cascadia Rising was a multi-State effort involving agencies across federal, state, local, tribal, international and private sectors in a set of exercises centering around a 9.0 subduction zone earthquake and subsequent 100-foot tsunami. The main exercise, led by the Washington State Emergency Management Division, took place over four days (June 7, 2016 through June 10,...
---