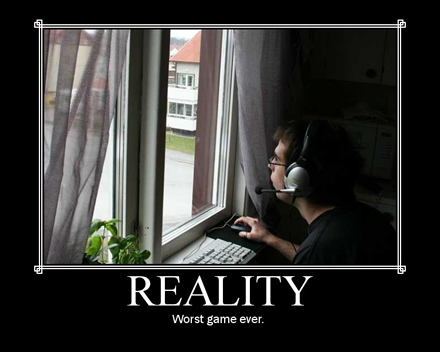 The Keywords for Video Game Studies graduate interest group's (GIG) first event of the Autumn Quarter is on Thursday, October 13, 3:30-5:30 PM, in Communication 226.  Building on the conversations started last year, this first public reading group/workshop of the year and will focus on the gaming term "Democracy."
The Keywords for Video Game Studies working group, in collaboration with the Critical Gaming Project at the University of Washington and the Humanities, Arts, Science, and Technology Advanced Collaboratory (HASTAC), is supported by the Simpson Center for the Humanities.
What to Expect
The format for the reading group/workshop is simple: read, play, gather, discuss.  (And share in some refreshments.)  Though our immediate audience is graduate students, our goal is to bring together people from a variety of fields and from all different points in their academic careers who have an interest in video game studies.  The reading group/workshop format allows us to frame the discussion with a handful of short essays, a few key games, and the rest is up to participants to tease out the issues and angles related to the day's key word.
What to Read
We hope everyone can read and come prepared to discuss the following essays:
If you have a UWNetID, you can find copies of each essay on e-reserve (held by the Keywords CHID 496 class).  If you do not have access to UW e-reserves, please contact us and we'll work something out.
What to Play
Though we will undoubtedly talk about many different games, we have selected the following games to serve as common points of reference for our discussion:
What to Discuss
The inaugural session for the 2011-12 Keywords for Video Game Studies graduate working group continues the conversations from last year, particularly our one-day colloquium "GAMER+GAMIFICATION."  Given the uptake of gamification–the application of game logics to almost all walks of life–our first discussion will focus broadly on "democracy" and digital games to think through Jane McGonigal's argument (in Reality is Broken: Why Games Make Us Better and How They Can Change the World) that "gameful design" is the solution to many of the social, political, even material ills of the world.  McGonigal posits, "What if we decided to use everything we know about game design to fix what's wrong with reality?  What if we started to live our real lives like gamers, lead our real businesses and communities like game designers, and think about solving real-world problems like computer and video game theorists?" (7).  For example, in recent news, players of the UW-developed Fold-It (a protein folding simulation game) deciphered the structure of the retroviral protease of HIV, something that has eluded biochemists for many years.  The amazing potential Fold-It's "crowd-sourcing" or "group-intelligence" seems to verify McGonigal's dream.  However, is this participatory democracy at work or is this what Ian Bogost calls "exploitationware?"
With all of this in mind, then, our session will consider the following:
How might games be (more) democratic?  Do all games offer a level playing field?
What are the benefits and consequences of using games for "solving real-world problems?  What is foregrounded and obscured by this?
How do you develop games for democracy?
How might we address questions of access, participation, labor, competition, collaboration, ownership, intellectual property, and representation?
Feel free to comment on these here or add your own questions. Either way, come learn about these topics and issues at our discussion on Thursday, October 13, 3:30-5:30 PM in CMU 226.