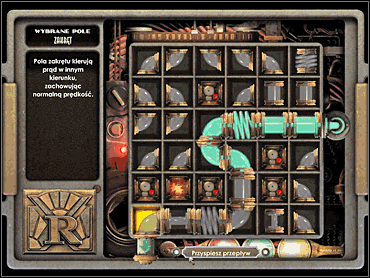 The Keywords for Video Game Studies graduate interest group's (GIG) first session of the Spring Quarter is on Thursday, April 12, 3:30-5:30 PM, in Communication 202.  This is our fifth public reading group/workshop of the year and will focus on the gaming terms "Hack/Mod."
The Keywords for Video Game Studies working group, in collaboration with the Critical Gaming Project at the University of Washington and the Humanities, Arts, Science, and Technology Advanced Collaboratory (HASTAC), is supported by the Simpson Center for the Humanities.
What to Expect
The format for the reading group/workshop is simple: read, play, gather, discuss.  (And share in some refreshments.)  Though our immediate audience is graduate students, our goal is to bring together people from a variety of fields and from all different points in their academic careers who have an interest in video game studies.  The reading group/workshop format allows us to frame the discussion with a handful of short essays, a few key games, and the rest is up to participants to tease out the issues and angles related to the day's key word
What to Read
We hope everyone can read and come prepared to discuss the following essays:
Galloway, Alexander.  "Ch.5: Counter-Gaming," Gaming
Zimmerman, Eric.  "Gaming Literacy: Game Design as a Model for Literacy in the Twenty-First Century."
Squire, Kurt. D. "Video-Game Literacy: A Literacy of Expertise."
Zittrain, Jonathan.  "Saving the Internet."  Harvard Business Review.  (June 2007): 45-49.
If you have a UWNetID, you can find copies of each essay on e-reserve (held by the Keywords CHID 496 class, under Chang & Welsh).  If you do not have access to UW e-reserves, please contact us and we'll work something out.
What to Play
Though we will undoubtedly talk about many different games, we have selected the following games to serve as common points of reference for our discussion:
What to Discuss
On January 8, 1986, a hacker by the moniker "The Mentor" published "The Conscience of a Hacker," also called "The Hacker Manifesto," in the underground ezine Phrack.  The rhetorical structure of the manifesto is call-and-response posing on the one hand the mainstream culture's pejoration: "Damn kids. They're all alike… Damn underachiever.  They're all alike… Damn kid.  All he does is play games.  They're all alike."  And on the other hand, the hacker's response: "I made a discovery today.  I found a computer…And then it happened… a door opened to a world… This is our world now… the world of the electron and the switch, the beauty of the baud."  It is the hacker and the intersection of hacker and gamer that the next Keywords session hopes to interrogate, thinking through the potentials and problems of hacking, modding, and customization in games.
Today, it could be argued, there is a growing recognition if not acceptance of hacker aesthetics, politics, and culture, particularly among video gamers.  Modding and hacks can be seen as a mark of achievement or technological prowess in their subversiveness.  And players revel in and often demand platforms and games that offer the ability for customization, design, and player-created content.  The rising popularity of the these practices challenge and broaden our understanding of player and maker, of rights and ownership, as well as deepen play experience.  In this keywords session, we will consider the practice and culture of modifying games and the impact on current game design and player expectations.  We will also consider the cultural assumptions associated with hacking and its growing adoption into non-technical fields as a representation of creative and innovative thinking.  Lastly, we will consider HACK/MOD as a specific form of digital literacy and expertise that exists within certain communities. Some questions we'll consider are:
What happens when the boundaries between acceptable forms of customization and hacking behavior are blurred?  Should everything be hackable, modable?
What happens when hacking and modding are brought into traditionally 'hack-free' domains, like education (cf. http://hackasaurus.org/en-US/)?
On one hand, customized experiences are desired but on the other hand what happens when hacker culture becomes normative?
What happens when customization or modification becomes commodified, superficial, only "skin" deep?
Since mods and hacks are copyrighted by players, when game companies incorporate players' intellectual property into their own games, do game companies have a responsibility to players?
Feel free to comment on these here or add your own questions.  Either way, come be a part of our discussion Thursday, April 12, 3:30-5:30 in CMU 202.