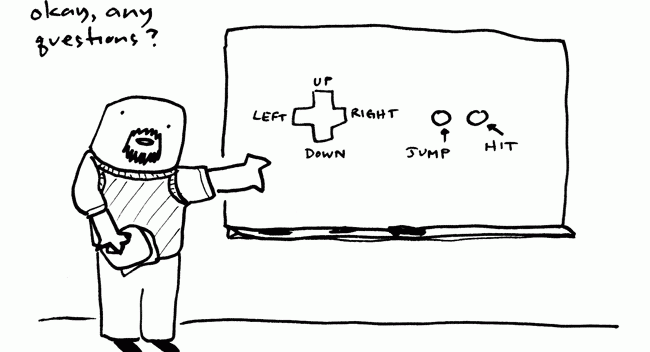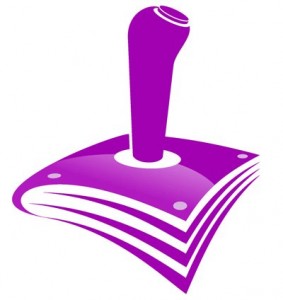 The Keywords for Video Game Studies graduate interest group's (GIG) first event of the Spring Quarter is on Wednesday, April 20, 3:30-5:30 PM, in Communication 202.  This is our fifth public reading group/workshop of the year and will focus on the gaming term "Pedagogy."
The Keywords for Video Game Studies working group, in collaboration with the Critical Gaming Project at the University of Washington and the Humanities, Arts, Science, and Technology Advanced Collaboratory (HASTAC), is supported by the Simpson Center for the Humanities.
What to Expect
The format for the reading group/workshop is simple: read, play, gather, discuss.  (And share in some refreshments.)  Though our immediate audience is graduate students, our goal is to bring together people from a variety of fields and from all different points in their academic careers who have an interest in video game studies.  The reading group/workshop format allows us to frame the discussion with a handful of short essays, a few key games, and the rest is up to participants to tease out the issues and angles related to the day's key word.
What to Read
We hope everyone can read and come prepared to discuss the following essays:
"Video Games & Embodiment" by James Paul Gee
"Gaming Literacy: Game Design as a Model for Literacy in the Twenty-First Century" by Eric Zimmerman
"Games for Civic Learning: A Conceptual Framework and Agenda for Research and Design" by Chad Raphael, Christine Bachen, Kathleen-M. Lynn, Jessica Baldwin-Philippi and Kristen A. McKee
"Ideological Videogames: Press Left to Dissent" by Gonzalo Frasca
If you have a UWNetID, you can find copies of each essay on e-reserve (held by the Keywords CHID 496 class).  If you do not have access to UW e-reserves, please contact us and we'll work something out.
What to Play
Though we will undoubtedly talk about many different games, we have selected the following games to serve as common points of reference for our discussion:
What to Discuss
The next Keywords session focuses on "pedagogy" and the questions about and challenges of what we can teach with video games, what we can learn from video games, and what makes video games educational?  Given that current attitudes and attention to video games is polarized–from violence, addiction, demonization to freedom, innovation, and digitopian dreams–the field of play is fraught.  For example, on the one hand, the US Supreme Court recently held hearings about a California law banning the sale of violent video games to minors (Schwarzenegger v. EMA) arguing "about the harmful effects of video game violence and scolding the industry for seemingly shrugging off reports from organizations that indicate there is an effect on children" (Gamasutra).  On the other hand, the MacArthur Foundation's Digital Media and Learning grantmaking initiative is pouring hundreds of thousands of dollars into projects, research, and institutions engaged with "how digital media are changing the way young people learn, play, socialize and participate in civic life.  Answers are critical to education and other social institutions that must meet the needs of this and future generations" (MacArthur Foundation).  Even our very own Keywords for Video Game Studies graduate interest group is a product of the University of Washington and the Simpson Center's attempt to start asking and answering the above questions about video games.
James Paul Gee, author of What Video Games Have to Teach Us About Teaching and Learning, argues about the value of video games and simulations saying, "Children play games early in life to prepare themselves for real life.  It turns out that we all play games in our heads to prepare us for action and decision in the real world, games we make out of images, actions, feelings, and dialogue that come from our experiences in the world."  (This hearkens back to the Keywords session on "Play.")  Moreover, before we can simply turn to video games as educational panacea, Eric Zimmerman says that traditional education does not prepare students for and with "gaming literacy," a critical attention to "systems, play, and design."  With all of this in mind, then, our session will consider the following:
What can we learn from video games?  What makes video games educational?  What are the challenges, dangers, and limitations of video games?
What does a video game pedagogy look like?  How do you practice a video game pedagogy?
How do you teach a video game?  How do you teach with a video game?
How might we develop our own definition of "gaming literacy" or might "literacy" already be a faulty analogy?
What about edugames, serious games, non-serious games, and mainstream games?  What about game design and development?
Feel free to comment on these here or add your own questions. Either way, come learn about these topics and issues at our discussion on Wednesday, April 20, 3:30-5:30 PM in CMU 202.