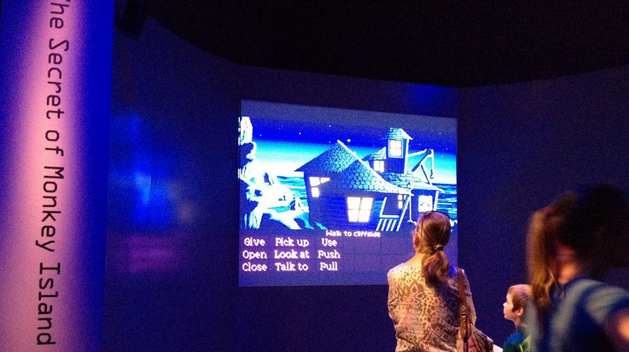 by Alenda Chang, University of California, Berkeley
Contributing Scholar
Hello CGPers!  As we all emerge from the cocoon of summer, I thought I'd share this short write-up of one of my June research visits.  If you haven't already had a chance to see The Art of Video Games exhibition at the Smithsonian American Art Museum (it closes September 30), good news—it's going on tour, and it will be coming to you in Seattle from February 16 to May 13, 2013 at the EMP Museum.
From a games research perspective, the project represents a gold mine of information, from the hundreds of hours of interviews staff members conducted with leading game designers and scholars to the unprecedented online voting process to the ample (and hilarious) visitor feedback found in the exhibit guestbooks (believe it or not, the exhibition coordinator actually scans every page, and she will happily make them available to you). Here are some of my finds: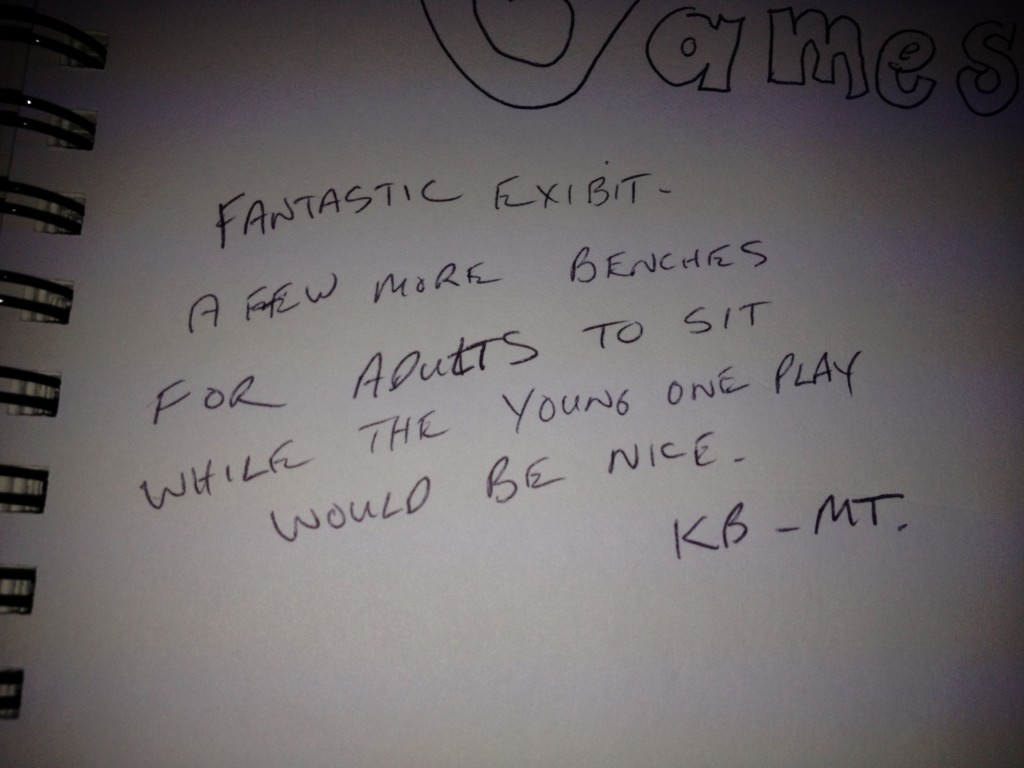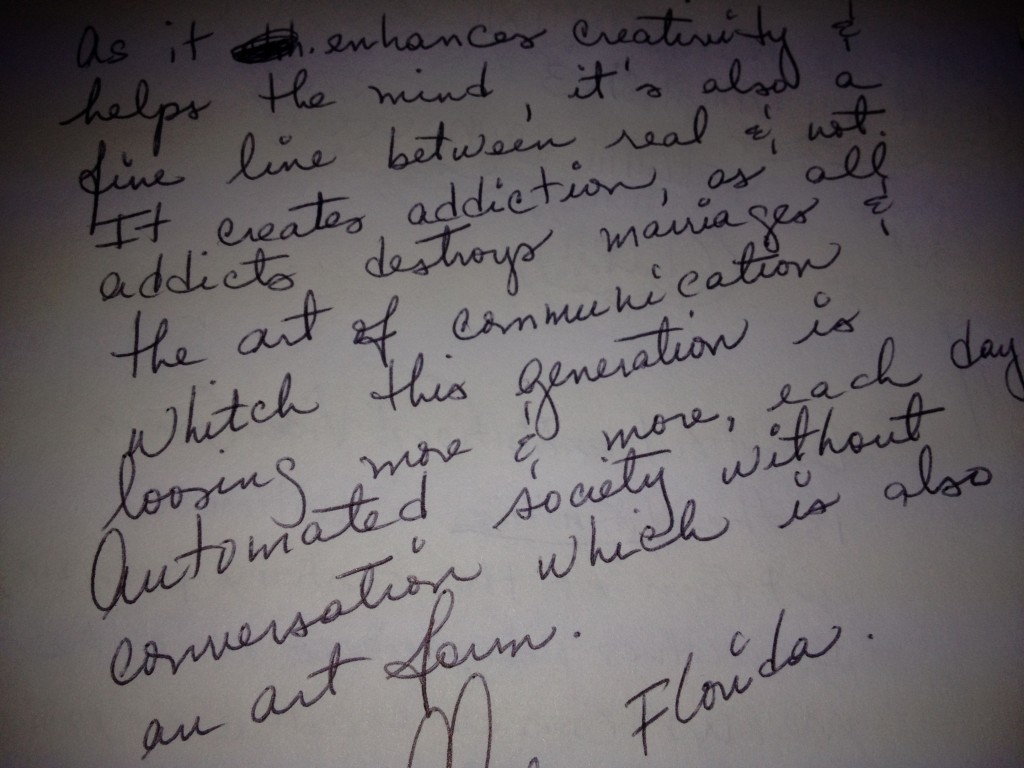 All of this and more has been scrupulously documented online.
This summer, I also foisted myself on the researchers at the Singapore-MIT GAMBIT Game Lab and the MIT Media Lab's Education Arcade, but more on that later.
The Art of Video Games?
2011 was a banner year for video games, at least in terms of aesthetic and institutional recognition. Not only did the National Endowment for the Humanities revise its charter to include games as a fundable art form, but the Smithsonian American Art Museum also opened online nominations for a groundbreaking exhibit entitled The Art of Video Games, which opened this year on March 16 and closes on September 30. With the help of a Berkeley Center for New Media summer research fellowship, I was able to visit the exhibit in June and meet with exhibition coordinator Georgina Goodlander, exhibition designer David Gleeson, media specialist Michael Mansfield, and curator Chris Melissinos. What follows is a very brief glimpse into my behind-the-scenes experience at the museum.
The Art of Video Games occupies a modest, three-room footprint on the third floor of the American Art museum. Though many visitors mistake the massive Nam June Paik video installation near the start of the exhibit as its opener, The Art of Video Games in fact begins with a projection wall featuring gameplay footage and a small, introductory area that testifies to the imaginative and artistic merit of games through displayed concept art, filmed interviews with leading game designers and scholars, and my personal favorite—a triptych video installation offering screen's-eye-views of players' faces as they game, wearing expressions running the entertaining gamut from disbelief and zombie-like engrossment to surprised elation. (The faces shown belong to actual Smithsonian personnel and their relatives, most of whom are not self-professed hard-core gamers.)
For the full post: http://bcnm.berkeley.edu/index.php/the-art-of-video-games/
---
Contributing scholar Alenda Chang is a Ph.D. Candidate in the Department of Rhetoric at the University of California, Berkeley.  Her research interests include film, new media, science, and literature, and her dissertation work address the topic of environment and ecology in virtual worlds and other digital media.  For more, see her blog Growing Games.