About Us
The primary mission of the UW Tacoma Center for Strong Schools is sustainable change in schools, communities and family homes so every child is a whole child-engaged, successful, resilient, and ready for life.
Our team leads schools, families, and community programs to continuously improve and sustain a system of supports in order to meet the social, emotional learning needs of all youth, every day.
Strong Schools Staff
Greg Benner, Ph.D.
Professor of Education at the University of Washington Tacoma and Executive Director of the UWT Center for Strong Schools (CSS). Dr. Benner specializes in preventive approaches for meeting the academic and social/emotional needs of students, particularly those with emotional and behavioral disorders (EBD). As a parent of four energetic kids, he has expertise in building the capacity of educators, mental health professionals, and parents to better understand and meet the needs of youth who are least understood and struggling most. He has consulted in hundreds of schools and facilities to build a sustainable, comprehensive multi-tiered system of support. He has a knack for collective impact—getting whole communities including families, child welfare, mental health, social and health services, and schools on the same page to meet needs of the whole child. In 2002, he was awarded the Wesley Becker Award for Outstanding Research. His book entitled Instructional Practices for Students with Behavioral Disorders: Strategies for Reading, Writing, and Math is part of the What Works for Special Needs Learners Series published by Guilford Press. He recently served as Principal Investigator on an Institute of Education Sciences-funded Goal 3 Efficacy Study. He currently serves as Associate Editor for Behavioral Disorders and Remedial and Special Education, and on the editorial review board for the Journal of Emotional and Behavioral Disorders and the Journal of Behavioral Education. He has over 200 presentations and publications that reflect his ability to disseminate research findings and best practices to the field.
Phone: 253.692.4621 | Email: gbenner@uw.edu | Twitter: @GregoryJBenner | Curriculum Vitae: View
Rayann Silva, MEd
Implementation Coach. Having grown up in beautiful Tacoma, Rayann Silva is a proud product of the Tacoma Public School system. After graduating from Tacoma's beautiful Stadium High School (more commonly known as the "Brown Castle"), she remained in Tacoma to pursue both her Bachelor's Degree in Psychology and Masters in Education. Upon completion of her Psychology degree, Rayann went on to work as an Applied Behavioral Analysis (ABA) Therapist working with children and families of Autism. Rayann's initial teaching experience was in a district characterized with students that were higher than the national average of Adverse Childhood Experiences (ACES), high poverty, and high mobility; however, her work did not stop with academics. Rayann worked in partnership with Dr. Greg Benner to develop and implement Positive Behavior Interventions and Supports (PBIS) in her home school and growing the model district wide. In 2014, Rayann left the classroom to join the work at Center for Strong Schools. In addition to her on-going partnership with Tacoma Public Schools, she is currently leading a Program Evaluation of a subset of Tacoma Public Schools' Summer Learning—the Boys & Girls Club Summer Learning Program.
Read a recent article about Rayann's will to succeed in her personal and professional life.
Phone: 253.692.4507 | Email: rsilva83@uw.edu
Songtian (Tim) Zeng, M.S.E.
Bamford Urban School Transformation Doctoral Scholar. His research interests are School Wide Positive Behavior and Intervention Support (SWPBIS), implementation science, and data-based decision making in special education. He has been trained on designing and conducting qualitative and quantitative studies. He is working on an efficacy study about the impact of an extended day program on students' academic and social emotional improvement. He is also responsible for performing statistical analysis on state level data sets and manuscript publication. Before joining CSS, he was the research assistant for several private and federal funded research grants. He also has three years of marketing research experience for a Fortune 500 company. He loves fishing, kayaking, hiking, and cooking.
Phone: 253.692.5701 | Email: timzeng@uw.edu
Leigh Butler
Operations and Logistics. After years of experience in private schools, Leigh was offered a position working at a Tacoma public school with a high concentration of the students who face extreme challenges to their educational success. It has been one of the greatest experiences of her life. She discovered a passion for working with students with high indicators and improving their educational outcomes. Researching ways to engage her students eventually brought her to CSS. For Leigh, having the opportunity to work toward creating education reforms that make our students more engaged and successful on a city-wide scale is extremely rewarding work.
Phone: 253.692.4817 | Email: butler5@uw.edu
Our Collaborators
David Reyes DNP, MN/MPH, RN, APHN-BC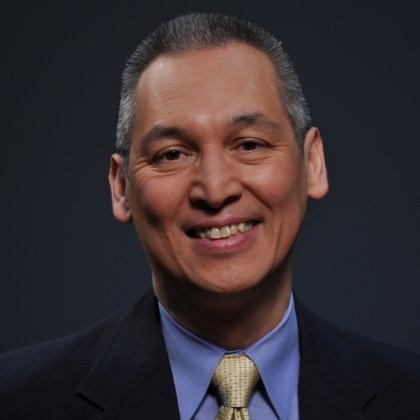 David Reyes joined the faculty at the University of Washington Tacoma (UWT) in 2014, and has held clinical, educational and leadership roles in community and public health, acute care, home health, and perioperative nursing. His primary interests are in population health systems improvement and leadership to improve outcomes for diverse, vulnerable and underserved populations.
Dr. Reyes has held national level health policy, leadership, and professional roles in the American Public Health Association, the American Association of Colleges of Nursing (AACN), and on the Institute of Medicine's Standing Committee on Family Planning. Currently he is a board member of the Washington State Public Health Association and a member of the Robert Wood Johnson Foundation's National Advisory Committee for Academic Progression in Nursing.
David Reyes received his DNP (2013), and MN/MPH from the University of Washington. He holds a BSN (1983) with a minor in history from Seattle University.
Matthew Kelley, Ph.D
Matthew Kelley joined the Urban Studies faculty at the University of Washington Tacoma in 2008. He earned a Ph.D. in Geography from Pennsylvania State University in 2007 and then spent a year teaching at Bucknell University prior to arriving in Tacoma. At UWT, he directs and teaches the Geographic Information Systems (GIS) Certificate Program. In this program, his teaching focuses largely on the application of geospatial technologies and geographic information systems to urban social and environmental problems. His research is similarly focused on the role that emerging technologies can play in the urban community development process. He has worked extensively with community organizations in Los Angeles, Philadelphia, and Tacoma to think creatively about utilizing digital tools in their day-to-day operations - both to improve the effectiveness of their outcomes and to amplify the voices and knowledge of local residents. Dr. Kelley's recent research activities have aimed to engage critically with the ways that conventional spatial data are used to represent, and mis-represent, distressed urban neighborhoods.