CVRTC Heart Region Data Viewer
The Heart Region Data Viewer supports loading, rendering and interaction with .ltm file based geometries, region definitions and region data. LTM files can be loaded as basic geometry to:
visualize one or more objects as surfaces or wireframes
allow rotation, scaling and translation for 360 degree viewing
dynamically change the transparency of objects to view nested or overlapping objects
define regions on the surface of the object
optionally display region boundaries and labels
define region coloring
support multiple resolution image capture and printing
The Heart Region Data Viewer is a Java application, utilizing Swing, Java3D and other technologies and deployed via Java WebStart for convenient desktop deployment and execution. For more information and usage instructions, please refer to the online help in the application.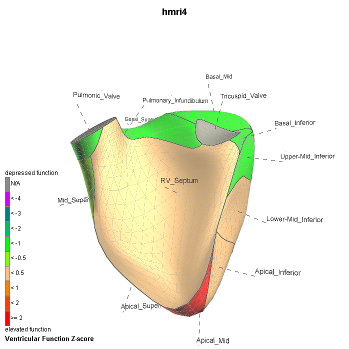 Launch Application...