Who We Serve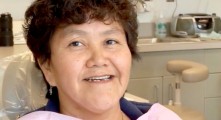 The ongoing presence of Dental Health Aide Therapists (DHAT) in rural Alaska villages is a constant reminder to the Alaska Native population of the need for good oral health. The common culture shared with the DHATs who live in the communities they serve helps build the trust necessary that will enable a healthier future for the 85,000 Alaska Natives living in the 200 rural villages throughout the state.
Student Training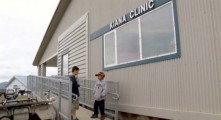 Dental Health Aide Therapist students enter a two-year educational program, beginning in July of each year.  Their didactic and clinical training provides them with the competency based skills to meet the majority of basic dental care needs of Alaska Native communities.  The DHAT's limited scope of practice includes patient and community based preventive dental care, basic restorations, and uncomplicated extractions.
Our Mission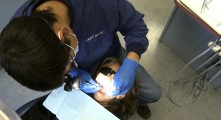 As trained at DENTEX the dental therapist is a mid-level provider comparable to a Physician Assistant or a Nurse Practitioner. They provide excellent services at the level they are trained. The World Health Organization currently cites 42 countries where dental therapy is practiced—in virtually every English-speaking industrialized nation.
Our mission is to train dental health aide therapists to provide community level dental disease prevention and restorative care to underserved Alaska Native populations while working under the supervision of a dentist.