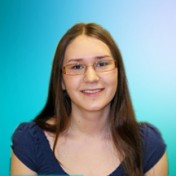 I was raised and grew up in Atka, out on the Aleutians and the Pribilof islands. My mother was a Community Health Aide, so she travelled a lot. Usually, I travelled with her when she moved from different communities.
I spent middle school and high school at Yakov E. Nesvetov School — I was the only graduate in my class! There were only 13 kids in my school (that was the legal limit to keep a school open). I was the only girl in all the high school!
At one point, when we were working in a community out on the chain, we didn't have any housing. We had to live inside the clinic. I got very familiar with the clinical setting when I was a kid – the clinic was a familiar place. When I was in high school I was an emergency trauma technician – a first responder to help the health aides. In school, our school was dismissed an hour early on Wednesdays, and I would sometimes go help out at the clinic. Most of our health aides are from out of town so I would help make them feel welcome.
While was in high school I took the ETT class for an extra credit and I also would work as a student teacher or teacher's aid. I had random jobs babysitting, fish processing, cashiering – I always wanted to work doing something! I did not like being idle.
My senior year, I was being pushed to graduate, and I didn't know what I wanted to do after high school. One day I went to the clinic to see what was new, and there was a flier that said "Be a DHAT in your community…" I found out the job description, and that's the thing that caught me – in your community. I didn't want to be one of those people to grow up and move away. I could have a job and be in my region – it would be my bread and butter to work in my home town!
I got really super excited when our new clinic in Bethel was finished. When we were finally unpacking and setting up our clinic, I felt so happy we were in our own space, this was OUR clinic, meant for us!
It is very difficult and expensive to travel out in the Aleutians, so many people choose to wait until a dentist decides to fly out before they get treatment. Most people cannot afford to pay for treatment from the two private dentists who live there — there are no IHS dentists. To be able to go home and provide basic care all the time would be great. I look forward to being able to help people before they need emergency treatment.